Bi-annually we host a 4-day remote Training series for Advanced Admin Users. We invite you to dig in and learn about the possibilities of your improveit 360 system!
This group Training session covers a set agenda with pre-defined exercises of real-world solutions that you may decide to implement for your business right away!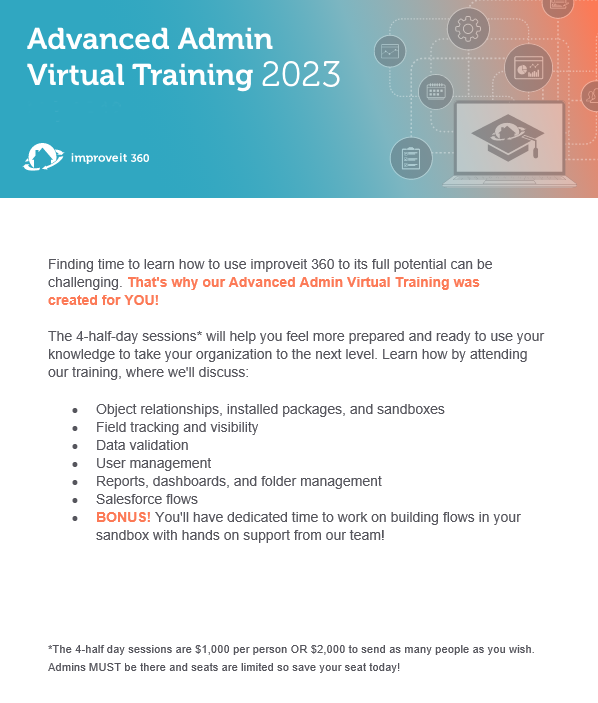 Requirement: Headset with built-in microphone and a quiet workspace away from the hustle and bustle of everyday business operations. We want to be able to hear you, and ensure you can hear us!
Before attending Advanced Admin, if you're looking for info about Reports and Dashboards, or Troubleshooting the Call Queue, check out our Intermediate Admin Webinar series.