The Hatch - i360 Integration offers Improveit360 customers a 2-way integration to allow automation of SMS, email, and phone communications with their Prospects. Once a day, new Prospects are synced to Hatch, then any communications that occur on Hatch's side are logged back in Improveit360 as a Task related to the Prospect, and can be seen in the Prospect's Communication Log: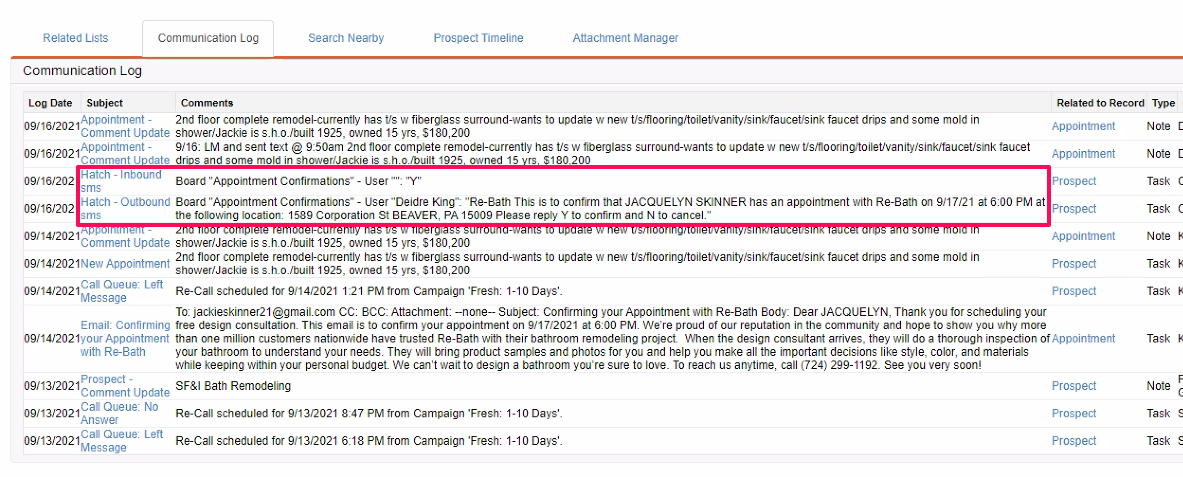 Improveit360 does not charge for this integration. This integration is set up solely by Hatch and your internal System Administrator.
Note: This integration requires a separate i360 User with Admin Level access; your company may need to purchase an additional Admin license from Improveit360. Open a Ticket with our Support team if you need to purchase an additional Admin User License.
More information:
https://www.usehatchapp.com/integrations/improveit-360
Note: If your system utilizes the Prospect Timeline, you will also see Hatch SMS messages on the Prospect Timeline: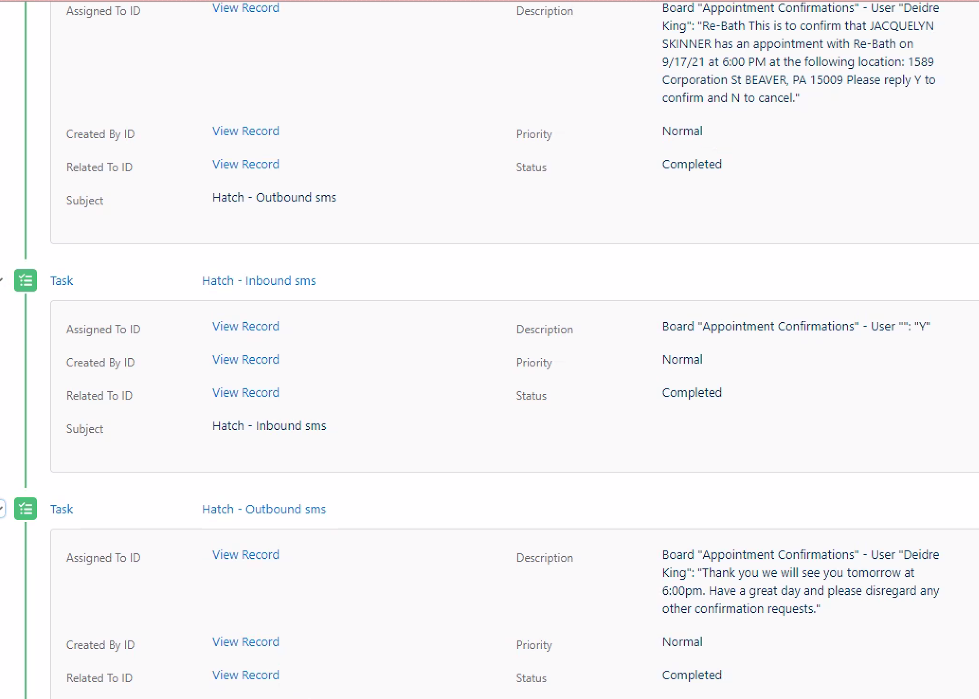 We now support pushing to Notes as well as Tasks, we still default to Tasks but there is the option of pushing to Notes, unfortunately I don't remember what that looks like in the UI
"This integration requires a separate i360 User with Admin Level access" the integration doesn't require this but saying admin level access is easier. The user that authorizes the integration must have permission to access all the objects we pull and any Tasks created by the integration will be tied to the user that authorized it but it doesn't need to have its own user
For more Customer facing documentation, please visit:
https://www.usehatchapp.com/knowledge/improveit360-integration