The Guild Quality integration with improveit 360 allows clients to send select Data from improveit 360 to Guild Quality to trigger a Survey to be sent to Prospects at various stages of the customer life cycle. This is set up as an Advanced Service for a one-time fee of $500.
GuildQuality integrates with Improveit360 to enable seamless collection and reporting of customer satisfaction data. By partnering together, GuildQuality can provide:
Automated SMS, email, and phone surveying
Data sync via API
UI integration
GuildQuality lets improveit360 customers initiate automated phone, email, and text surveying of prospects and customers, by sending Data from improveit 360 to GuildQuality.
(Ex: Checkbox on i360 Appointments list view to send Appointments to Guild Quality)

Once surveyed, you can report on satisfaction throughout the buyer journey on the GuildQuality platform, and take action on unsatisfied customers with real-time alerts.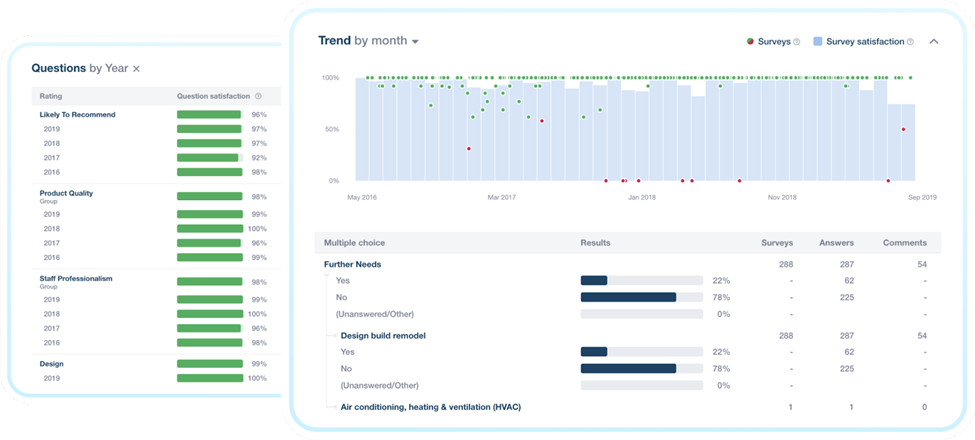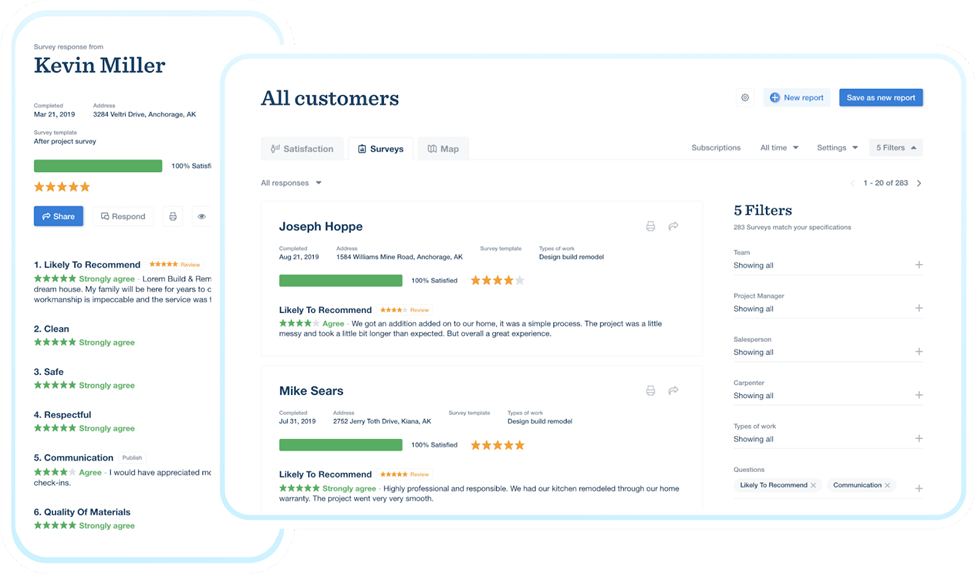 To learn more or sign up for a free trial of GuildQuality, visit https://www.guildquality.com.
More information: https://help.guildquality.com/gq3/improveit-360/
If you're a current GuildQuality user and want to enable this integration, contact your improveit360 account rep to begin.