Salesforce has recently stopped supporting cross object merge fields unless they are in a Visualforce Email Template. improveit 360's Email Templates are either plain text or HTML. You may need to remove any cross object merge fields from the Lead Sheet Email Template to resolve the sample error below.
Sample Error Message: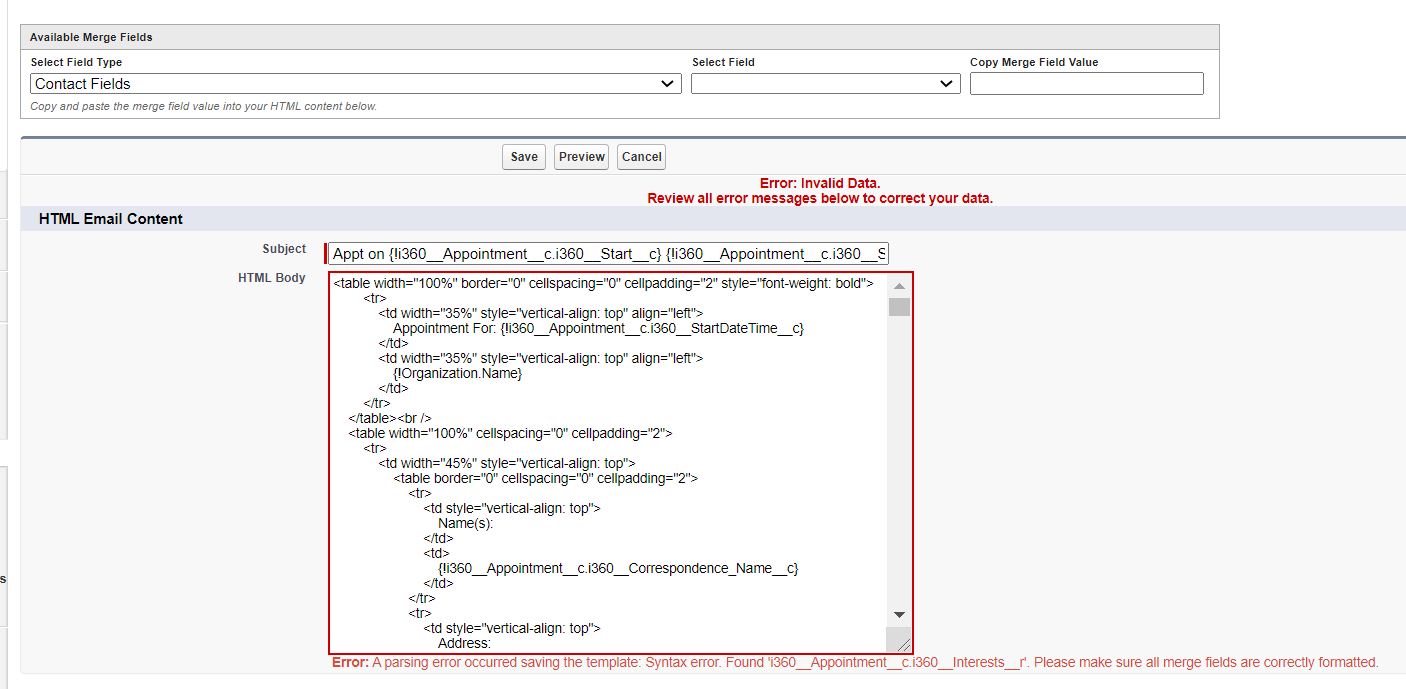 Resolution steps:
1) Navigate to Setup and search for 'My Templates' in the quick find to find the email templates.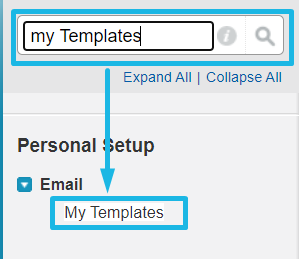 2) Be sure you are in the 'Lifecycle Communications' folder, find and click on the Lead Sheet template.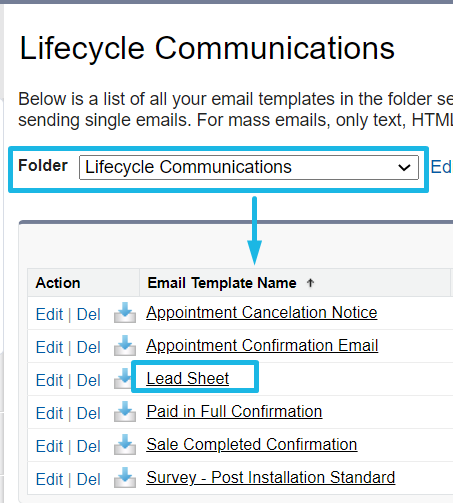 3) Once in the preview of the Lead Sheet template we'll want to remove the section highlighted below.

4) To properly remove the merge fields they'll need to be removed from the HTML version of the template. Click the 'Edit HTML Version' to enter the edit screen.

5) Simply delete all the Interest tables for Component, Color, Type, Quantity & Description. Click 'Save' and this will resolve the Error.