Detail: All users assigned to the Salesforce User Licenses were automatically being assigned the Administrator Permission Set. A new custom setting checkbox, customers can now bypass this automation, thus defining their own administrator licenses.
1. Navigate to setup > custom settings > public system settings > manage.

2. Ensure that the public system setting labeled 'Automate Permission Set Assignment' is unchecked.

3. While still in setup, navigate to 'Users' and find a user assigned to a 'Salesforce' user license.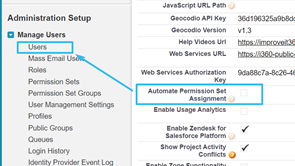 4. Scroll part way down the user page and Edit Assignments. Remove the Administrator Permission set.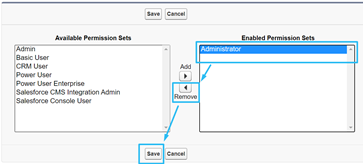 5. Click and Run First Time Setup while keeping this user open in a new tab. Following the completion of First Time Setup, navigate back to the user in which the Administrator Permission Set was first removed and notice the Administrator Permission Set was not automatically assigned.