Problem:
Your team recently started using Department Dashboards, and your Users experience a blank page when trying to access a Department Dashboard.
Reason:
One or more Fields on the Department Dashboard object are not Visible to the User Profile. In this Article we'll review how to give Field Visibility based on User Profile.
See also: Department Dashboard Tabs How To
See also: Getting Started with Department Dashboards (videos)
See also: Give User Access to a Tab
Resolution:
To resolve a Blank Department Dashboard page, go to Setup > Create > Objects > Department Dashboards
In the Custom Fields and Relationship section, open each of the following Fields:
Dashboard JSON
Link JSON
List View JSON
Report JSON

Next click the Field Level Security button:

Be sure the Field is Visible to all Profiles who will need access to any of the Department Dashboard Tabs: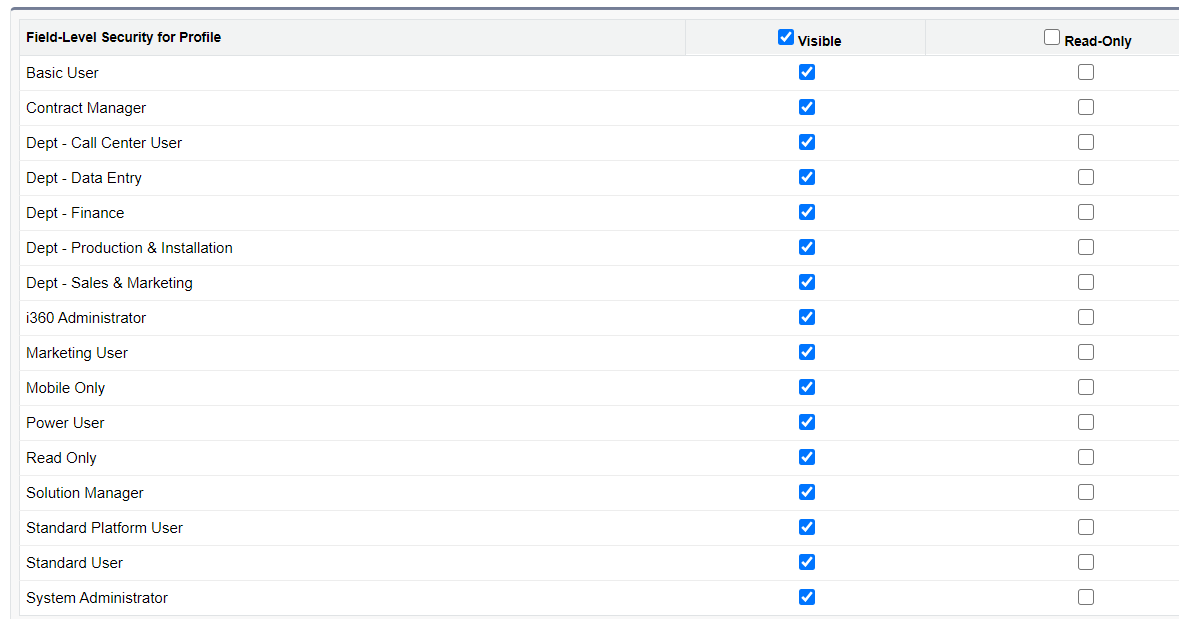 You will need to repeat this step for ALL fields on the Department Dashboard object.