Images and Logos to be used within Email Templates and Email Letterheads will first need to be uploaded to the system, and made Externally Available. These images and logos will be housed in your system's file storage and will be available to insert on any Email Templates or Email Letterheads.
See also: How To - Create Custom Email Letterheads
Step 1. Navigate to the Documents Tab (accessible from the All Tabs or + page)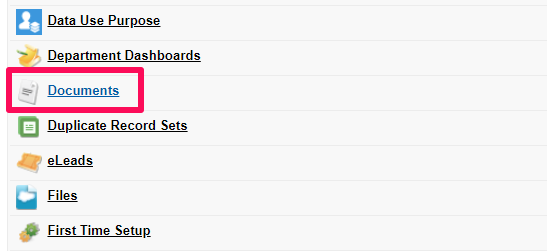 Step 2. Choose the Template Images folder, then click New Document

Step 3. Name the Image or Logo, be sure to choose Externally Available Image, and click Choose File to browse your computer for the image or logo to upload.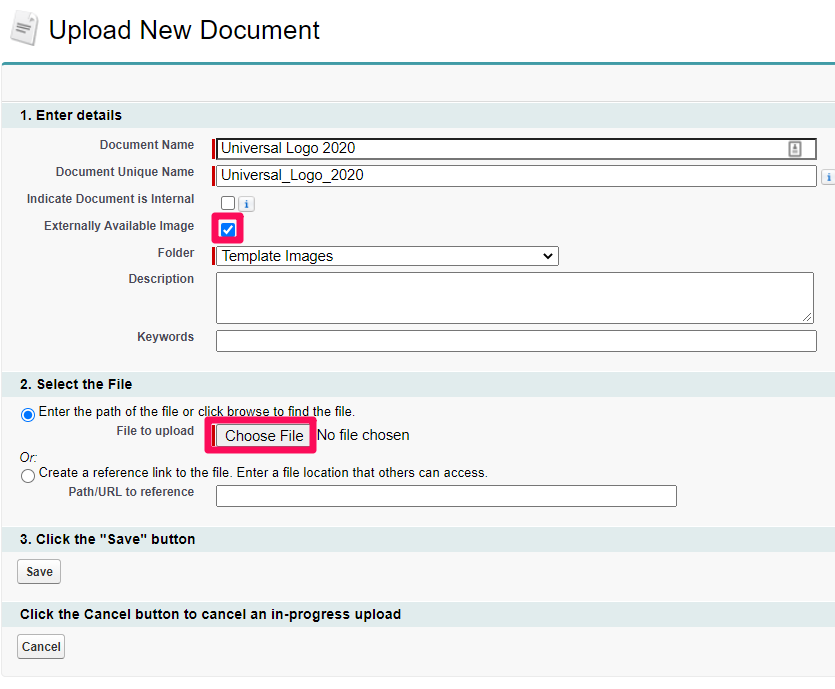 Once you've selected the file, click Save.
Step 4. If you need to capture the URL or web address of this image, right-click on your logo or image and choose "copy image address"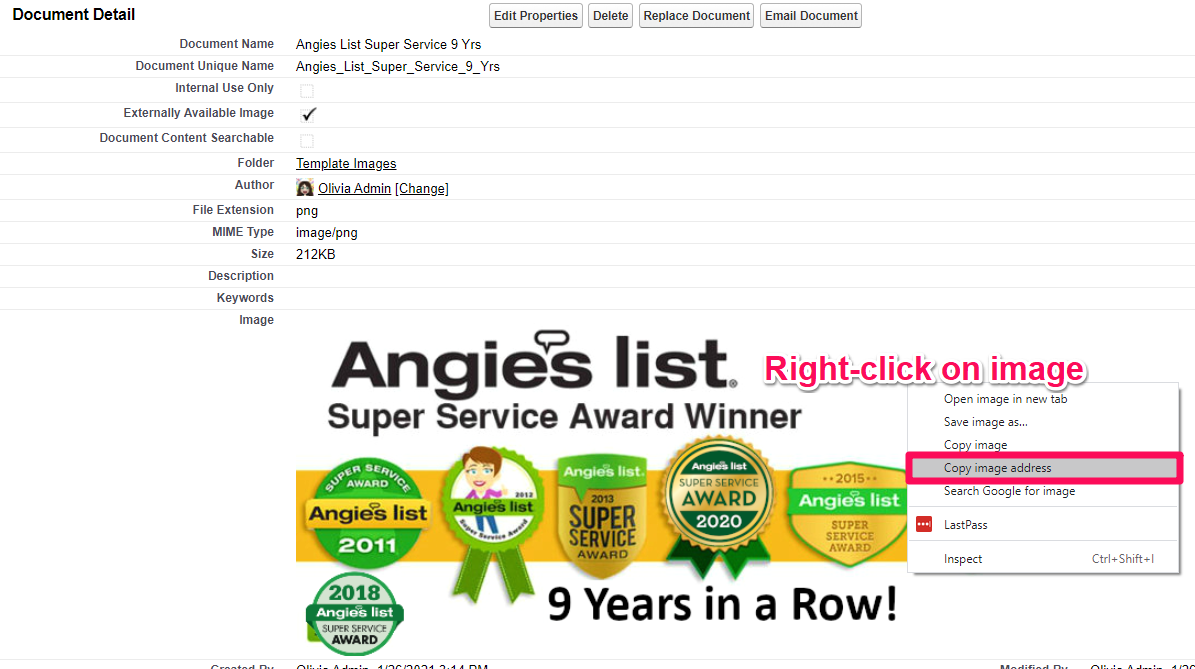 See also: How To - Create Custom Email Letterheads
See also: Document Template not displaying our Company Logo