To ensure that an email template is accessible from the 'Print/Email' button on a record, ensure that it is saved in one of the 'Templates-' folders located in Setup> Email > My Templates.
Ex. An Appointment Email Template will become available from the Appointment page if it is saved in the 'Templates-Appointment' folder.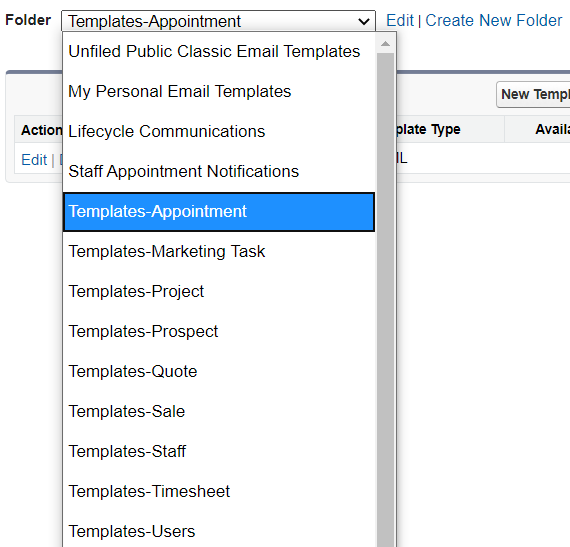 If there is NOT already a template folder for the record you are wanting to use the email template on, create a new email template folder by clicking the 'Create New Folder' button. The new folder name needs to have the same formatting as those that already exist: Templates-RecordType (ex. "Templaes-ProjectActivity"). No space before or after the '-'.

Note: Company letterhead will not generate on email templates pulled from the Print/Email button. Any logo or branding will need to be included in the body of the template.