Issue: When sending an Email from the Sale record, I need to attach Files that were not attached to the Sale (the file is attached to an "upstream" object like the Appointment or Prospect).
On the Sale page, select the Print/Email button, and scroll until the very bottom to select the 'send an ad hoc email...' option.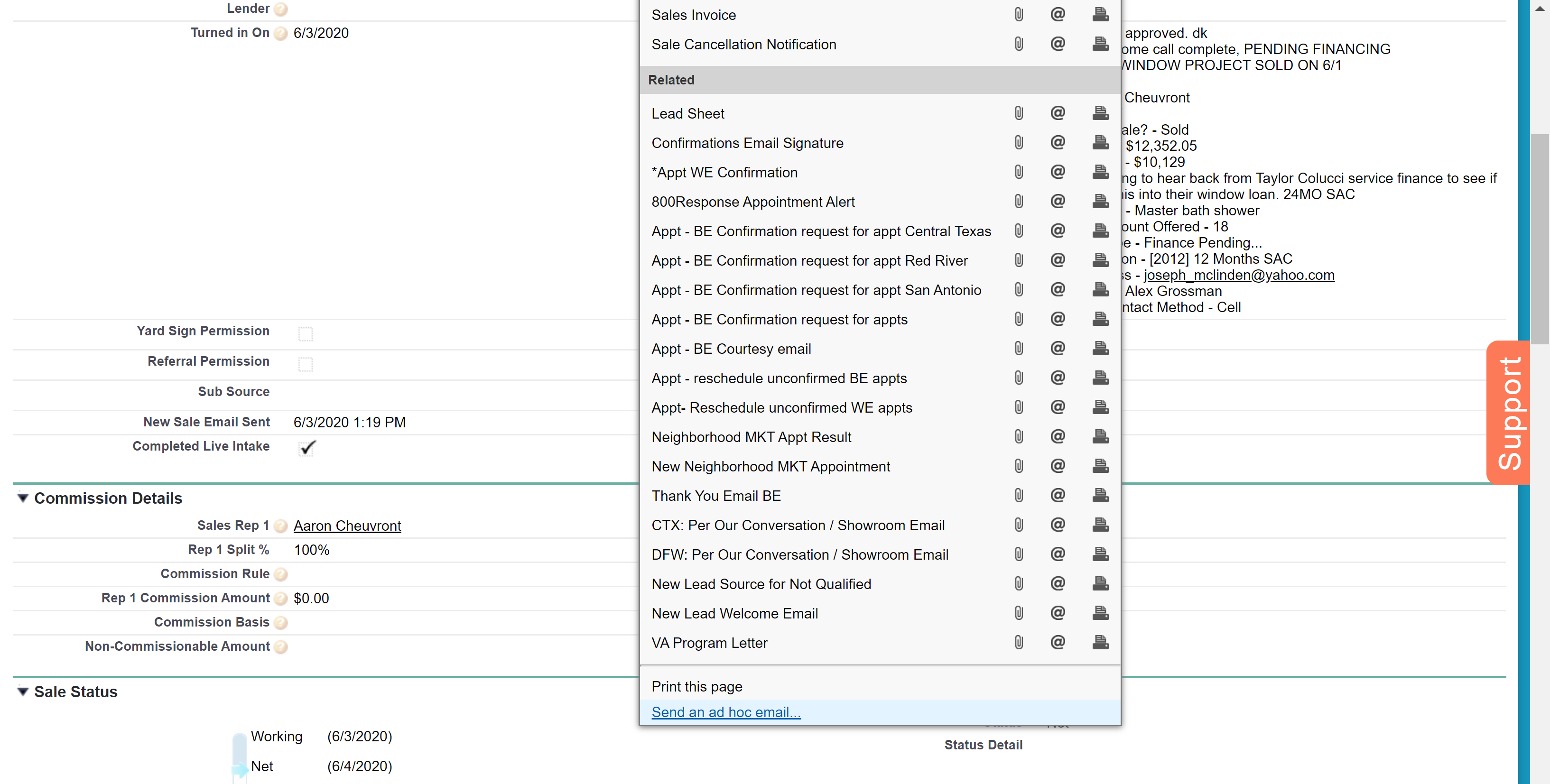 Once on the Send An Email screen, scroll to bottom and look for the Attachments section. From there, click the Add Attachments button.
Within the File Location menu, select the Appointment Attachments option. Note: You may also choose related Prospect attachments if the file resides on the Prospect record.

Click Attach File, then click Done.
From there, you can send the Email with your Attachment.