An Alert Message is a banner that can appear at the top of the Prospect page, based on the Zip Code of the Prospect. The example Prospect below shows a Prospect whose Zip Code is in a Historical District and the related Alert Message: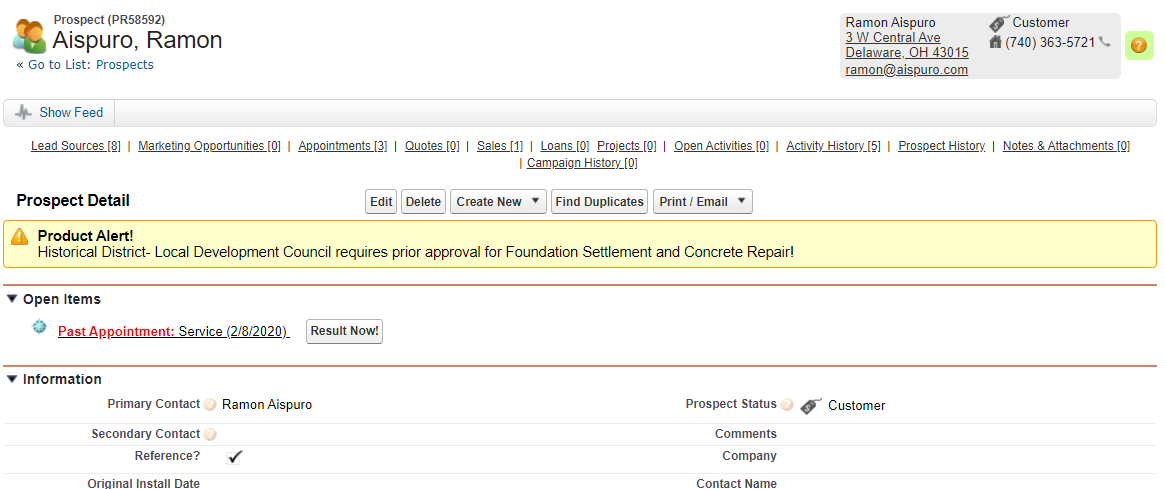 The Alert Message object is a native Salesforce object and can be implemented in any improveit 360 system. This feature can be turned on in the Professional, Enterprise or Supportworks Edition packages of improveit 360.
Create a new Zip Code-specific Alert Message
Navigate to All Tabs (+),
Select the Alert Messages Tab

Choose the "All Alerts" List and, click Go!

Select the New Alert Message button to create a new message.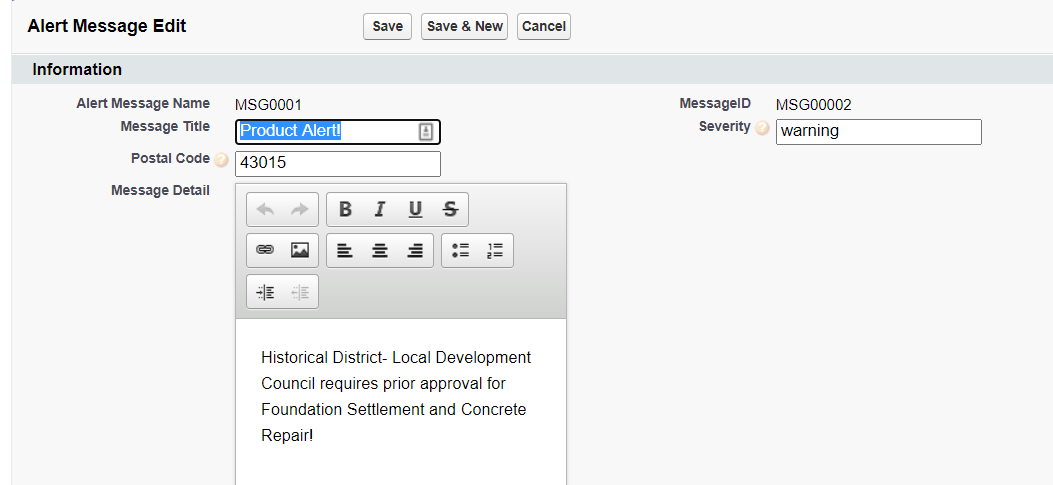 Here give the Message a Title, the Severity and the Message Details you'd like to appear along with the Postal Code the message will be associated with.
Save!