First, before enabling this setting, be sure you Understand Disregard in Statistics and the impact this checkbox Field will have on Reporting Count metrics. Also, be aware that ALL Subsequent Appointments will also be Disregarded, until they have been Resulted!
improveit 360 only recommends using this Setting if your Sales team is Resulting ALL of their Appointments.
See also: Hide Disregard in Statistics for Mobile Users
Navigate to Setup
Custom Settings > Appointment Result Settings > Manage > Edit
Disregard Follow-up in Statistics - set to TRUE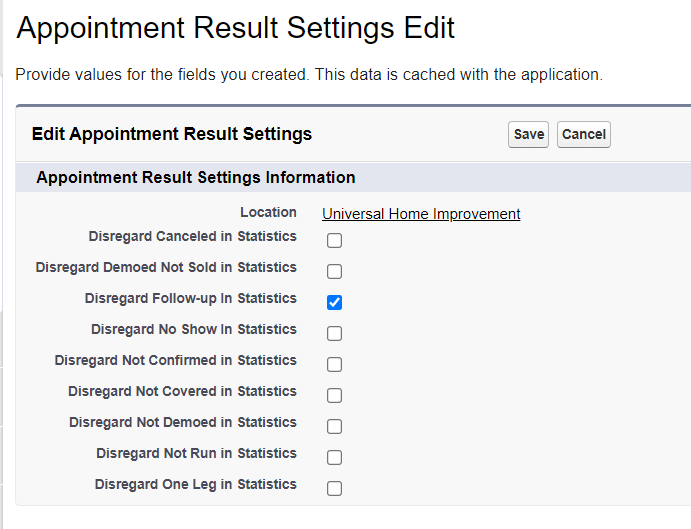 NOTE: This assures that the first Appointment in a two-step close process, Resulted as Follow-up will be "counted" as a ZERO in all Reporting Metrics:

But be aware, if the SECOND Appointment in a two-step Close is not Resulted, that Subsequent Appointment will ALSO be Disregarded in Statistics, meaning neither the first, nor the second Appointment will count into any Close % Metrics.
See example below in which the Rep failed to Result the second Appointments in a two-step Close process, yet his Close % is still 100%:

For accurate Close % metrics, it is critical that EVERY Appointment is Resulted.