Follow along with the video below, or follow along with our click-path and screen shot instructions below to change a Report Grouping.
Change Date Range, Sort Order and Grouping
From any Summary Report, click the Customize button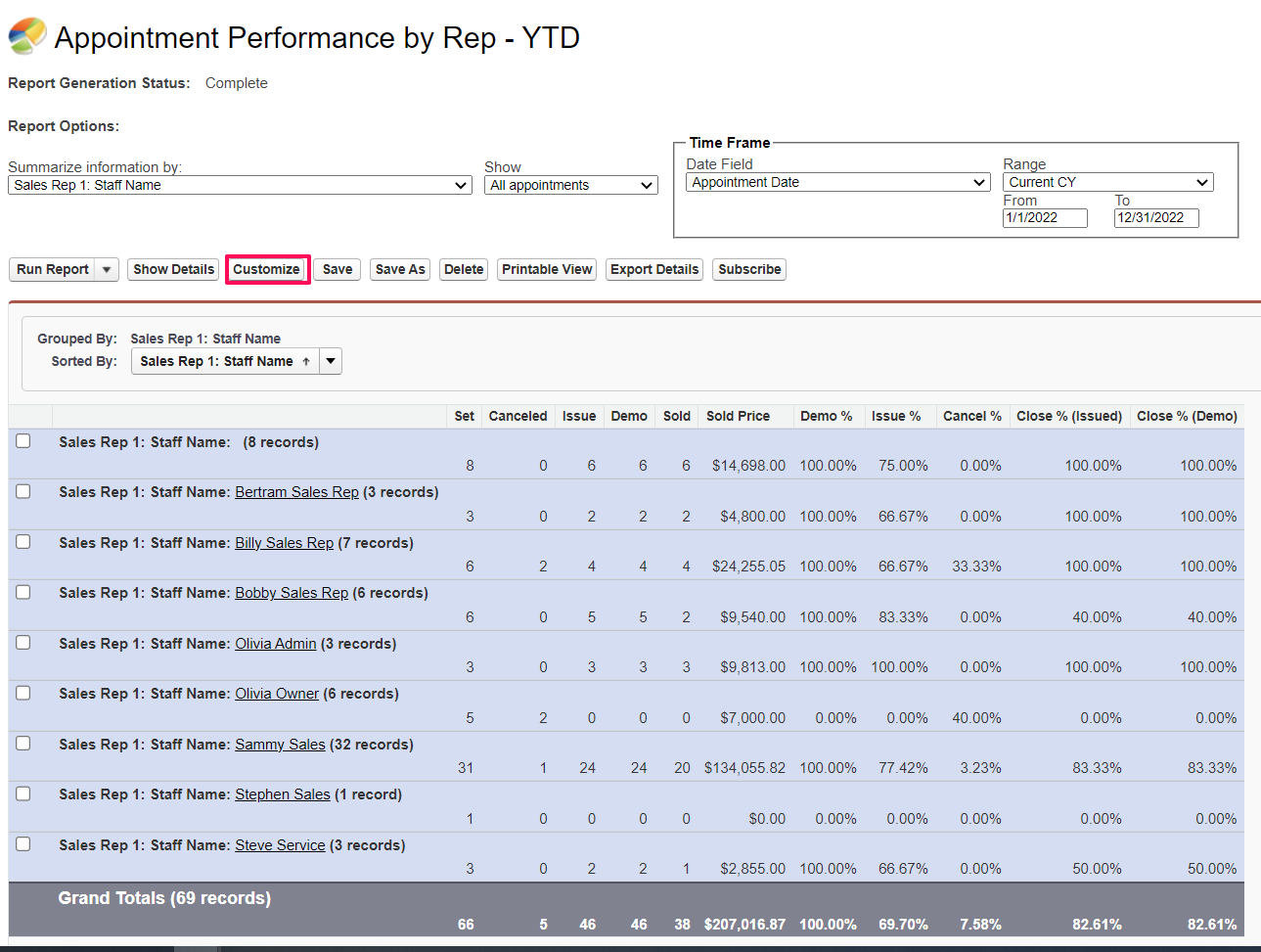 In the Field Quick Find type the Field name you would like your Report to be Grouped by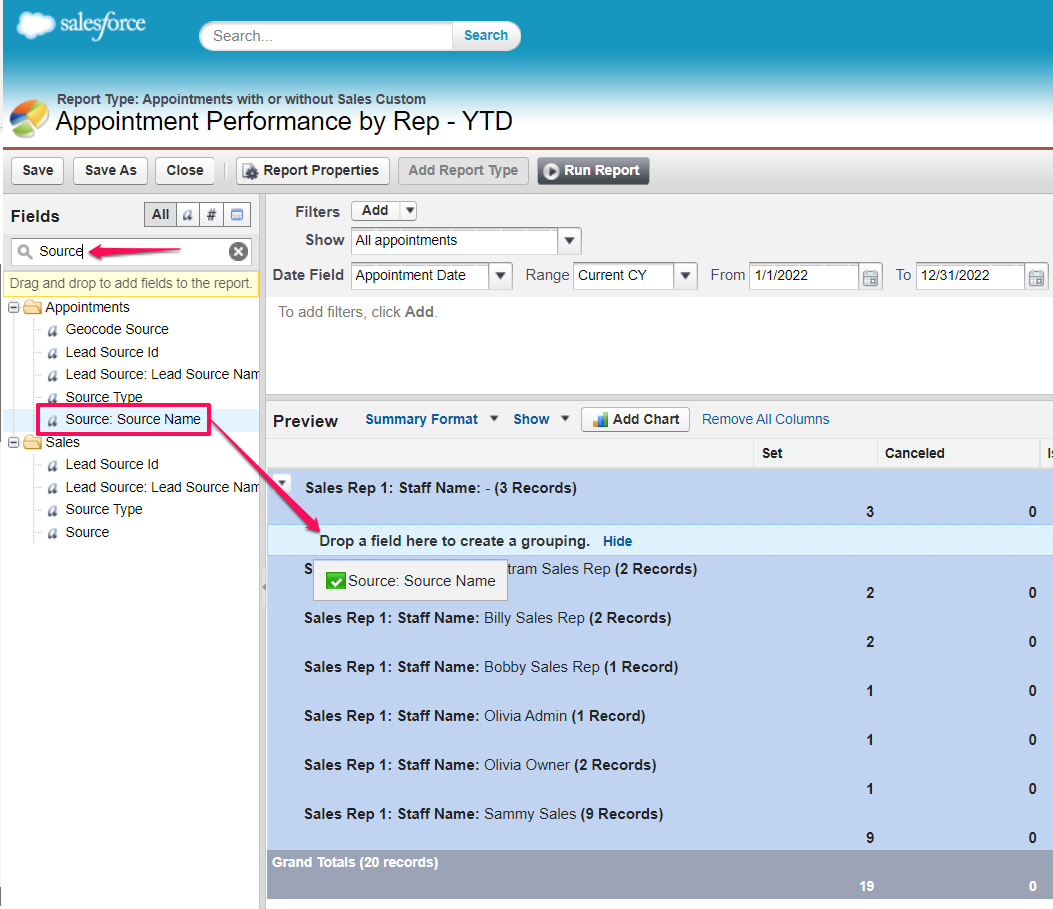 Click and Drag the Field from the left-column into the Preview pane of the Report Builder, and Drop it where the system indicates "Drop a field here to create a grouping."
At this point your Report Preview will show the Report Data grouped by two fields, click the Arrow next to the Field Grouping you'd like to remove.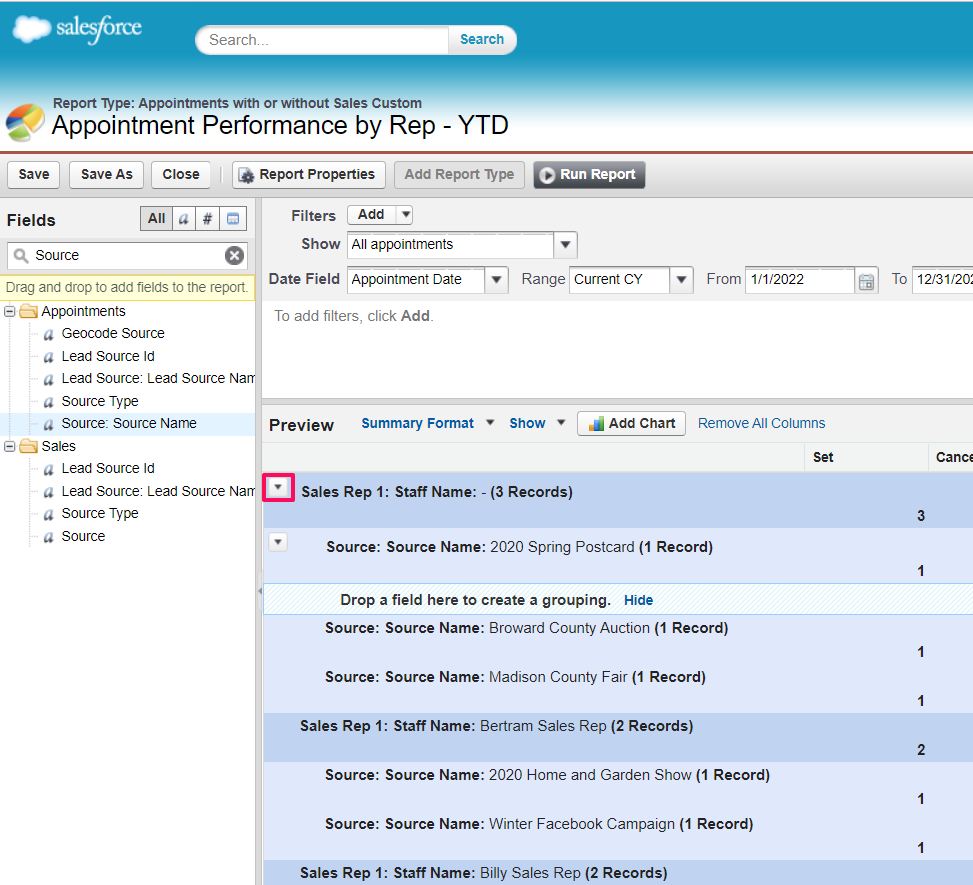 Now choose Remove Group from the menu: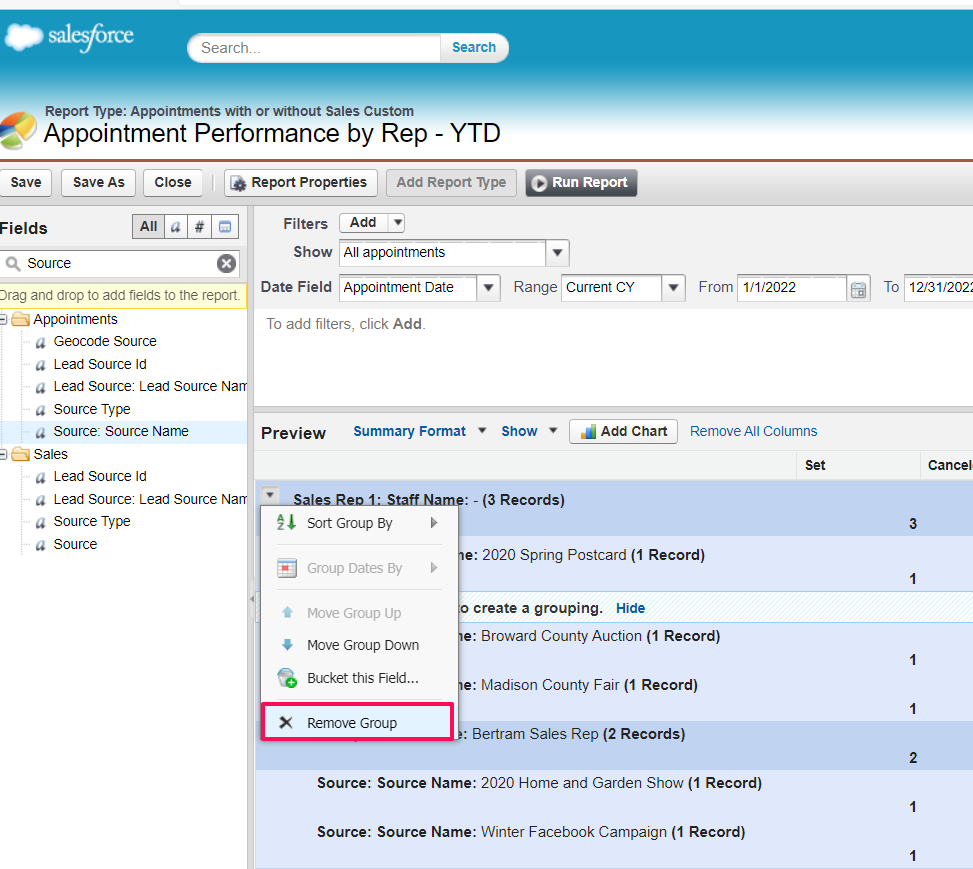 Be sure to use "Save As" to save a new version of this Report.
If you click "Save" you will overwrite the existing version of this Report.
When finished, click Run Report to see the full dataset with the newly added Grouping: