Document templates in improveit 360 are coded in HTML and stored on the Documents Tab. The Folder location of the document dictates where that Document can be printed or emailed from. For example, Document templates stored in the "Templates-Project" Folder will be printable or email-able from the Print/Email button on the Project page.
See also: How to - Upload Images to use in Documents and Emails
See also: How to - Edit an HTML Document Template to replace images
To upload a new HTML Document Template to Print/Email from the Project page:
Navigate to the All Tabs (+) Page

Choose the Documents Tab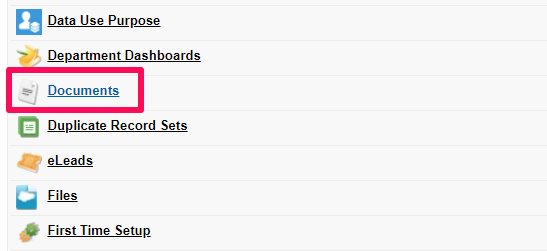 Select the dropdown and choose the Folder related to the Object you'd like to print this Document from.



Select the New Document button. Name your document, select the Externally Available Image checkbox, and upload your document, then Save.




Navigate to your object and select the Print/Email button to find your document!
See also: How to - Upload Images to use in Documents and Emails
See also: How to - Edit an HTML Document Template to replace images