Each organization using improveit 360 may have a different timeline for following-up with existing customers. The Marketing Opportunity Delay setting allows each company to choose, how many days after a Finalized Sale does your business plan to reach back out to an existing customer.
This setting is only available to the System Administrator User.
Navigate to the Settings Tab > and select Advanced. Scroll to about mid-page, and there's a section for Marketing Opps. Select how long the due date will be after the Sale is marked Final: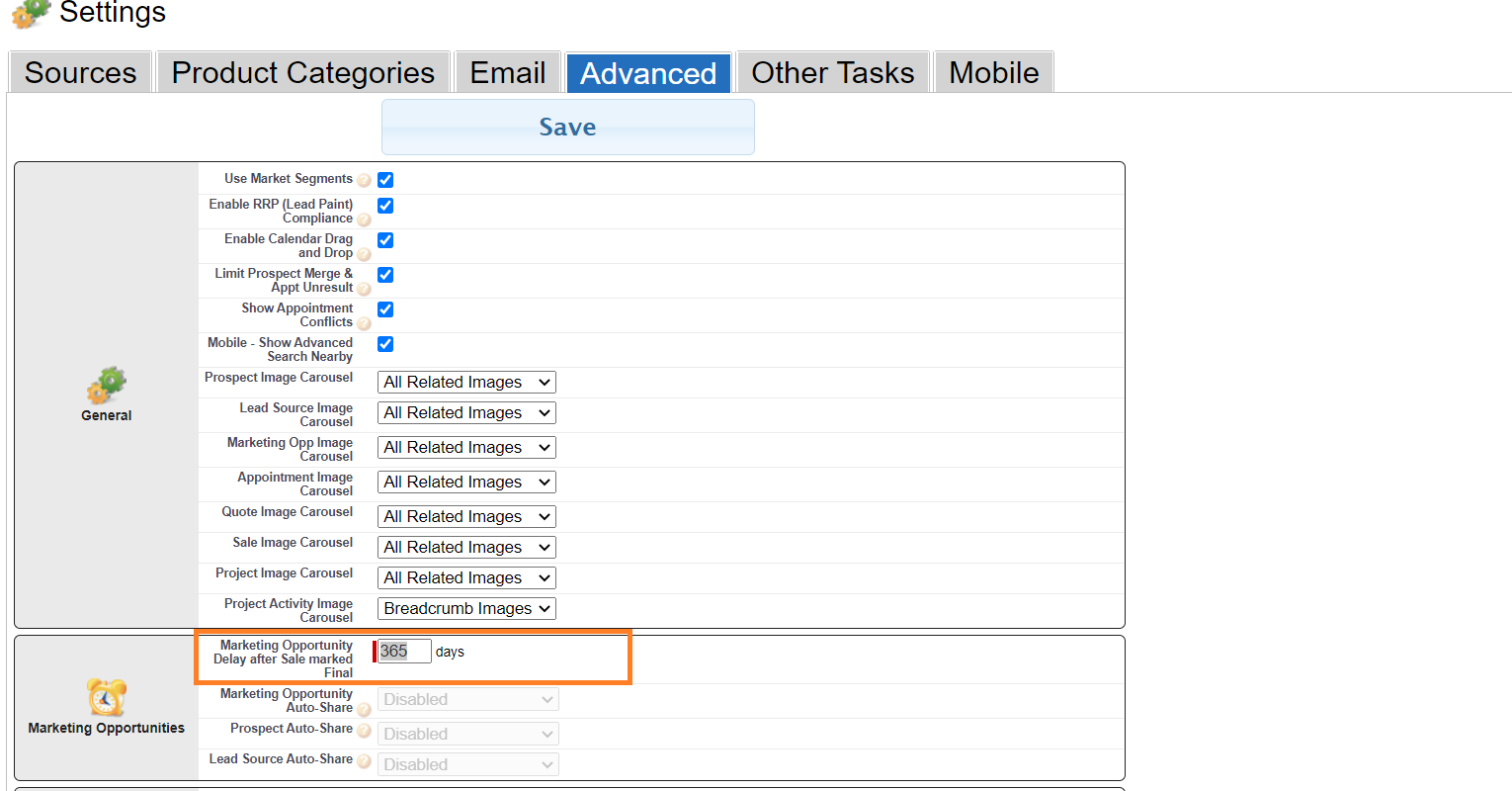 After choosing the number of Days, select the big blue Save button and that's it!