Using the Campaign's Default Source Settings, you can allow your Telemarketers to change the Source responsible for an Appointment. This is most often used when your team is calling for a Campaign of old leads, and you want your Call Center to get credit as the Source for the Appointment.
In the Campaign settings, in the Default Source Settings section, when the "Source Is Editable" checkbox is True, call center agents will be able to change the Source and Source Type for the Appointment.

By changing the Source, the system closes the current Marketing Opportunity and creates and new Lead Source, Marketing Opportunity and Appointment for the selected Source: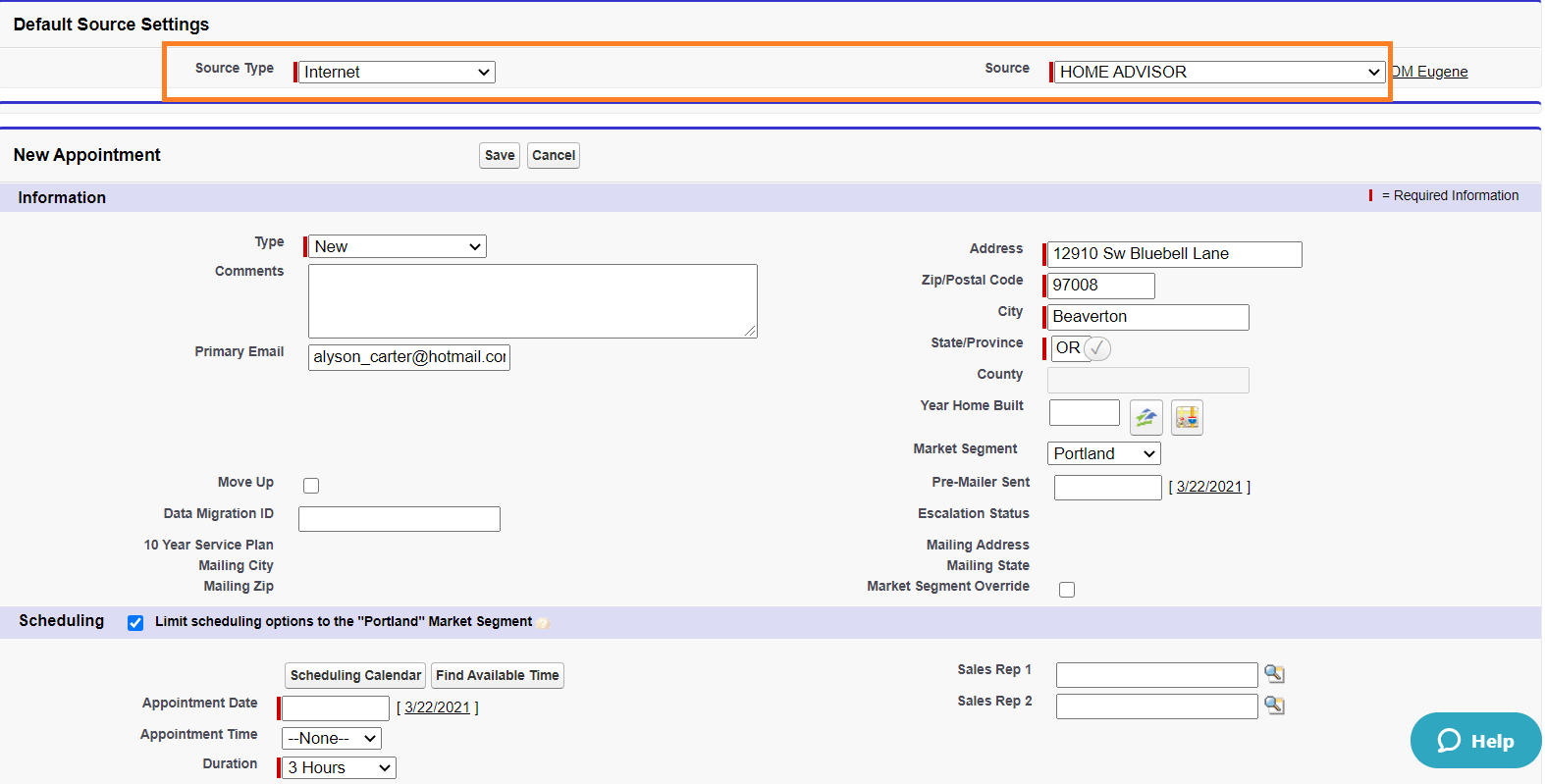 If you do not want your Call Center agents to be able to change a Source for an Appointment, be sure the "Source Is Editable" checkbox is set to False, on all of your Campaigns.