If your staff would like to be notified via Email when an eLead is received, your System Administrator User can turn on eLead Notification Emails by following the steps in this Article.
Navigate to the Settings Tab
Choose the Email Tab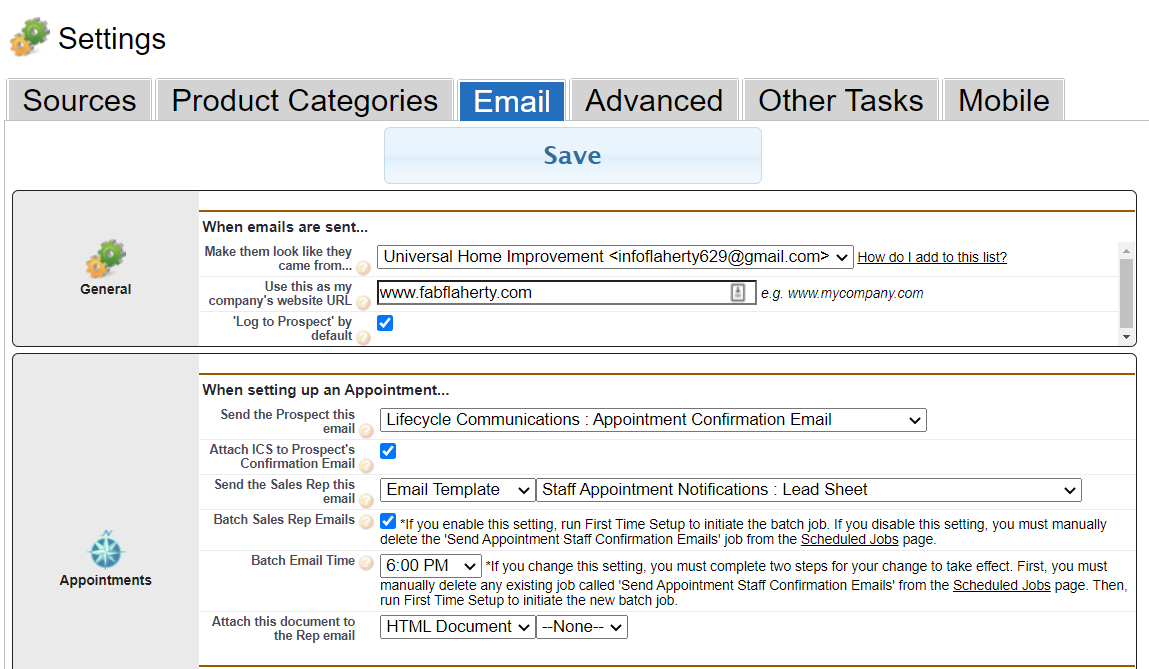 Scroll down to the eLead section.
Here you will choose which Email Template is sent when...
an eLead is received
an eLead is received that has requested an Appointment
there is a Conversion Issue with an incoming eLead
In all three scenarios, you will need to enter an Email Address where you would like these notifications to be sent.

Once you've finished with these settings, click the blue Save button at the top of the Email Tab.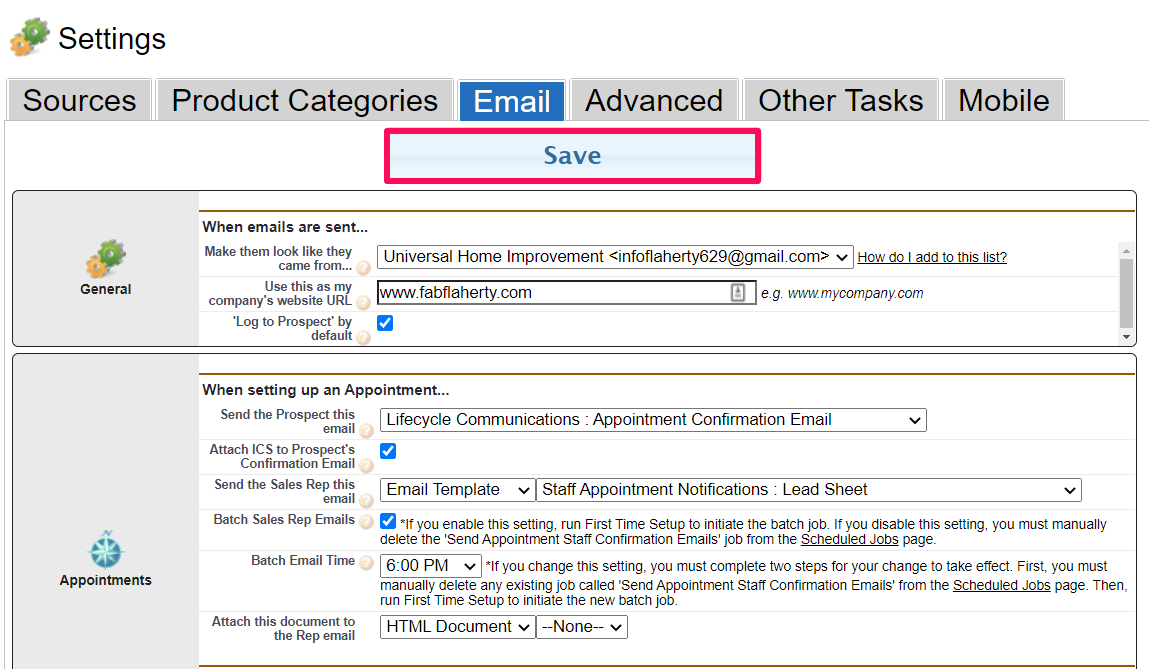 What if I want to Edit the Email Template for eLead notifications?
Navigate to the Setup menu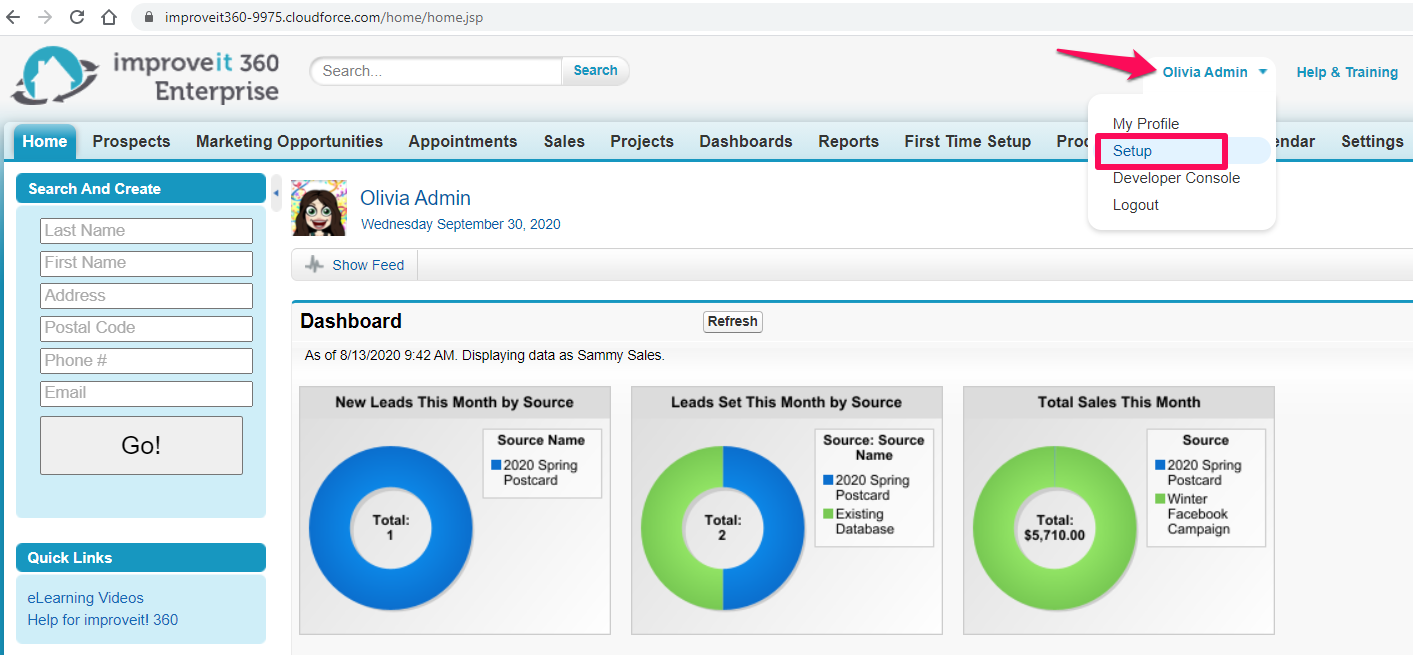 In the Quick Find, type "Templates" and click on My Templates from the Email menu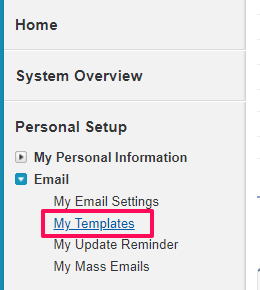 Select the eLead Notifications folder

Click on the Name of the Template you wish to Edit.