Email domain providers will need to setup DKIM or SPF records to prevent email clients from rejecting or preventing deliverability for emails being sent from your improveit 360 system. This is the most secure way to ensure email deliverability. Below is more information directly from Salesforce.
Sender Policy Framework (SPF)
Salesforce recommends using DKIM and SPF instead of allowlisting as they're reliable mechanisms that remove the need for allowlisting and the associated challenges:

SPF is a simple email validation system designed to detect email spoofing by providing a process to verify which providers are permitted to send emails on your behalf. It also aims to reduce spam and fraud by making it harder for anyone to hide their identity. For more detail, review Sender Policy Framework and Salesforce SPF Records.
See also: Include Salesforce in Your SPF Record

DKIM
When you create a DKIM key, Salesforce publishes the TXT record containing your public key to DNS. We also automatically rotate keys to reduce the risk of your keys becoming compromised by a third party. For more detail, review Create a DKIM Keyand Best practices to setup DKIM​​​​​.
See also: Troubleshoot Delivery Problems for Salesforce Emails
Here is another tool for checking your email client's SPF: https://easydmarc.com/tools/spf-lookup/
To comply with your recipients' email security frameworks like SPF: Check Enable compliance with standard email security mechanisms. This setting modifies the envelope From address of emails sent from Salesforce. The header From address remains set to the sender's email address. Usually, security frameworks only check the envelope address. If you have recipients using the sender ID email authentication protocol, which isn't widely used, check Enable Sender ID compliance. This setting modifies the Sender field in the envelope of emails sent from Salesforce to automatically include no-reply@Salesforce. All replies from the recipients are still delivered to the sender's email address. The recipients' email client (not Salesforce) may append the phrase "Sent on behalf of" to the From field of emails sent from Salesforce.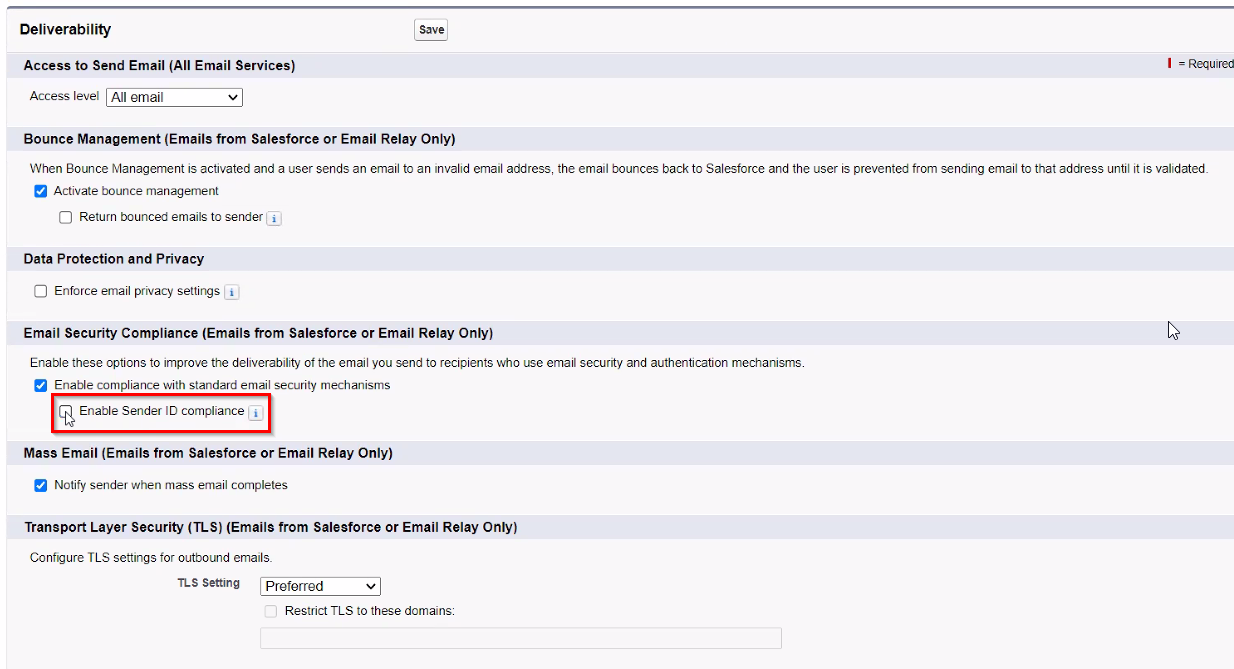 See also: Guidelines for Configuring Deliverability Settings for Emails Sent from Salesforce
If you are less concerned with sending secure emails, your system can also be set to send emails from a simplified From Address, which is less secure. See also: Simplify Salesforce 'From' Email Address