When creating your user for our support site(Zendesk), you should receive an email that looks like this: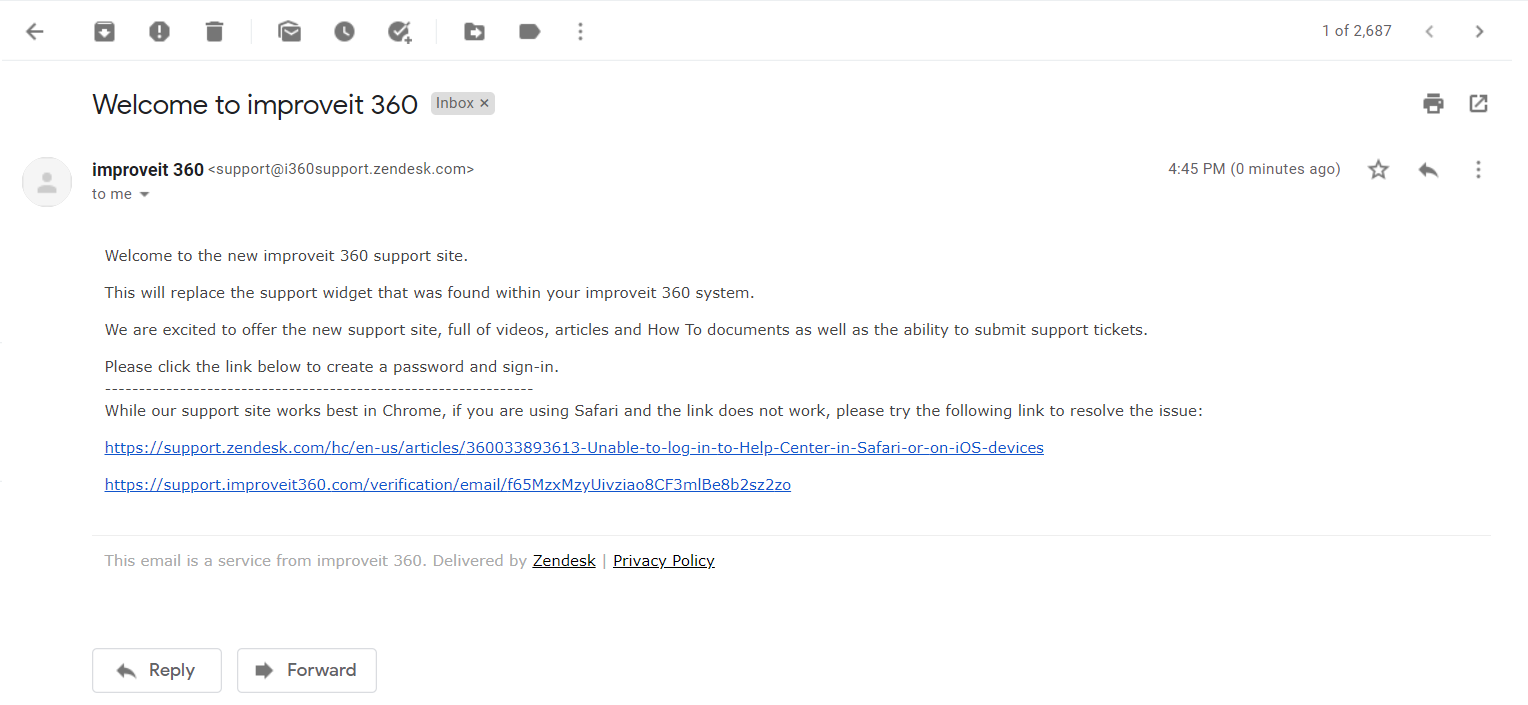 To proceed, you should click on the second link, highlighted below: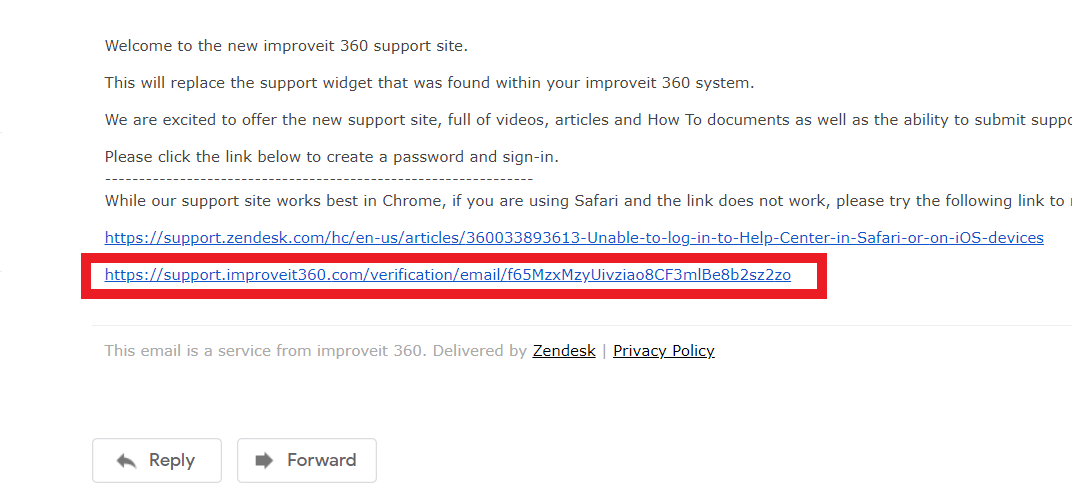 That link will bring you to a screen where you'll be asked to create a password. Note that this does not ask you for an email - this is because Zendesk is using the email that we used to send you the sign up email. If you do not see this screen below after clicking the link in the email, you've chosen the wrong link. Go back to the email and click the other link.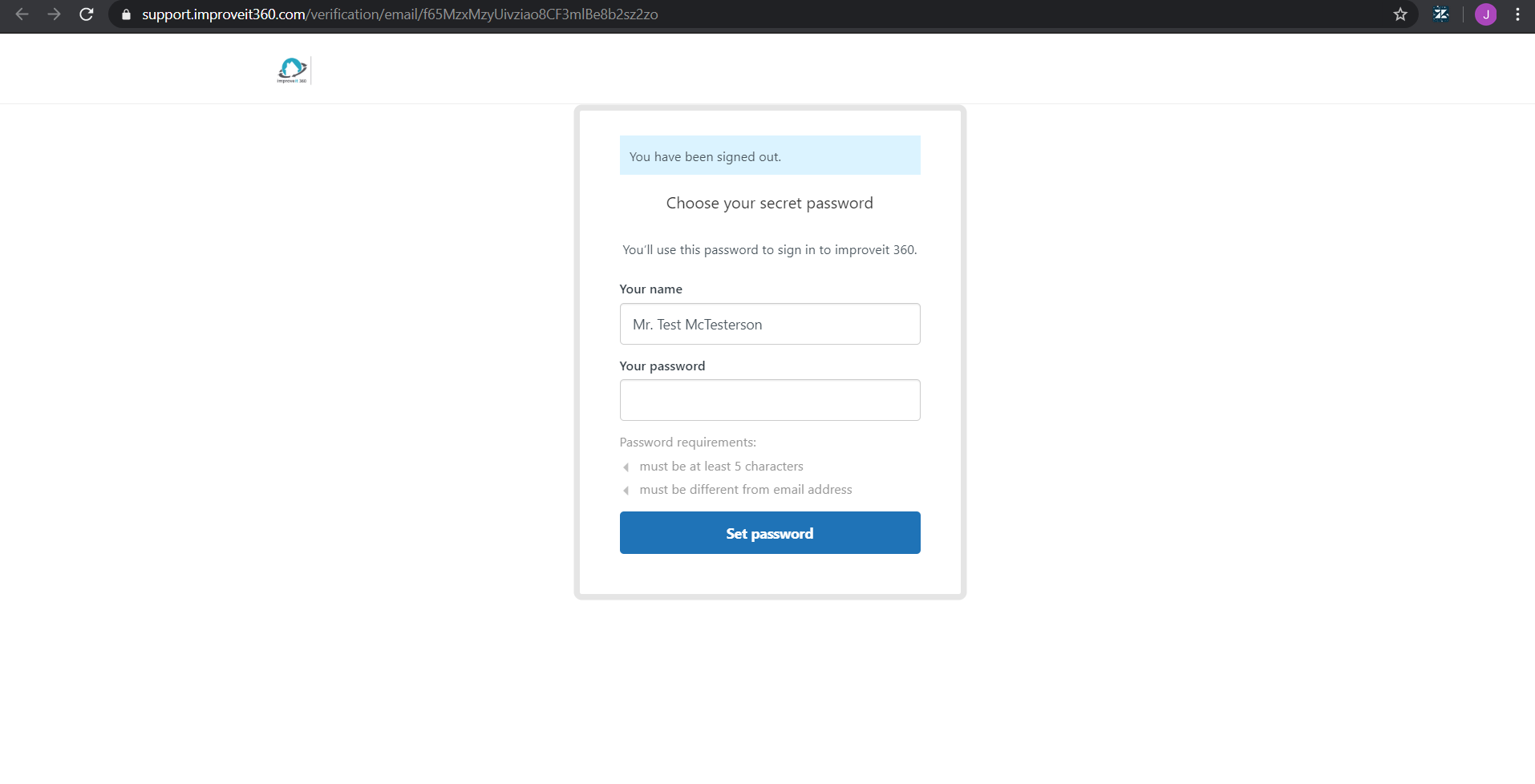 After setting your password, your Zendesk landing page should load, it looks like this:
You can browse knowledge articles, make community posts and submit support tickets from this landing page. You'll probably want to bookmark this site (https://support.improveit360.com) for easy reference in the future. When you log back in, you'll use your email address (the inbox where you received the verification email) and the new password you just created.
For more information on the use of Zendesk, see this article: New To Zendesk? Here are some screen shots and basic navigation tips.
Or watch this short video: