Navigate to the Prospect record that you would like to merge. From there, click 'Find Duplicates' from the top of the screen.

The system will generate a search that looks similar to the search from the 'Search and Create' box, but you will have the option to merge.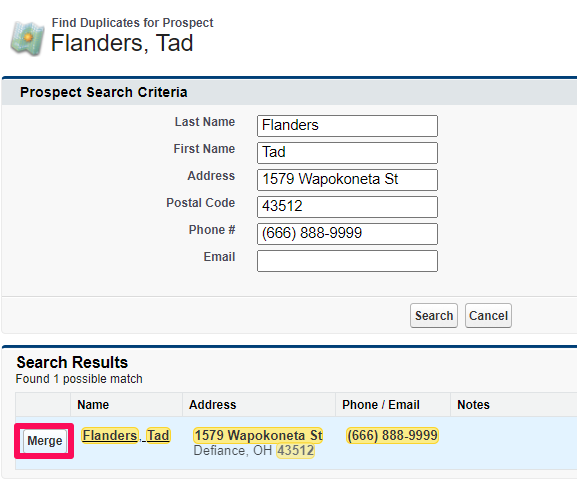 Select 'Merge' next to the Prospect records that match from the Search Results. The system will launch the 'Merge Prospects' tool and display a side-by-side view of the "Master" Prospect & any matching Incoming Prospects.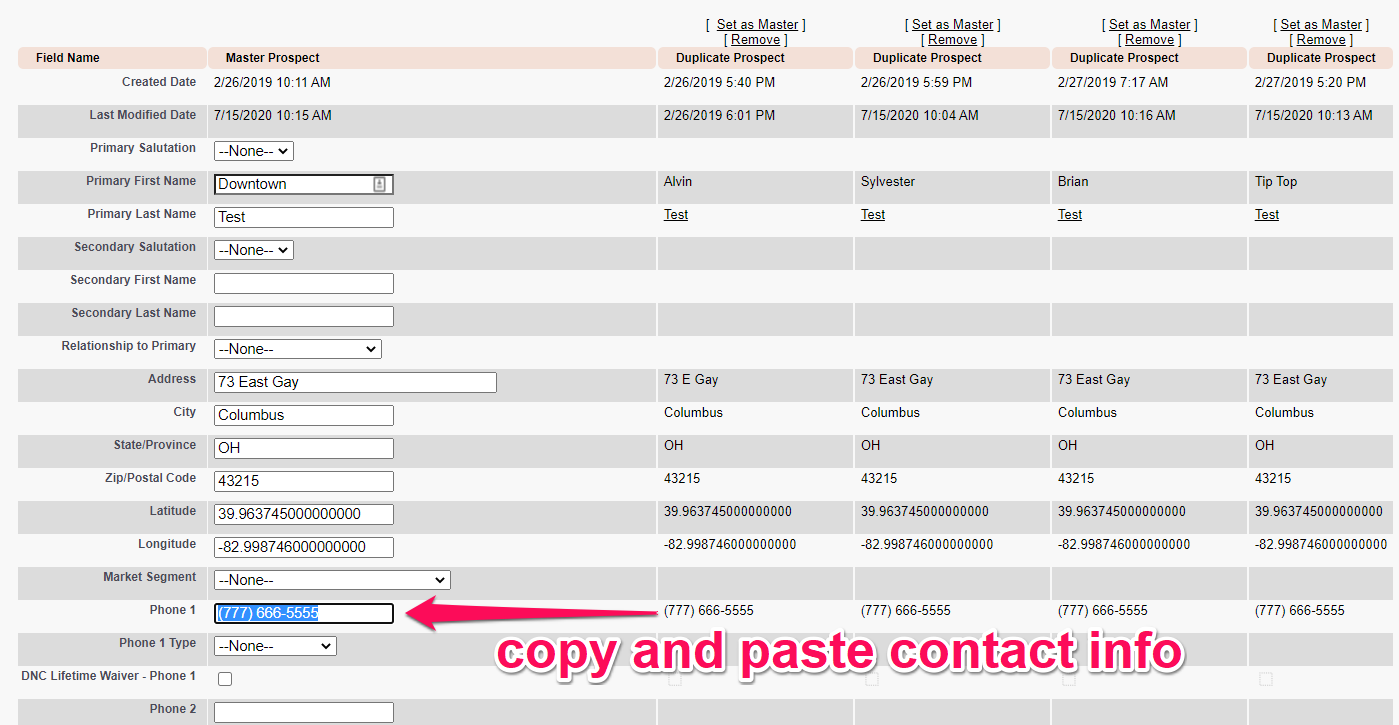 You can Copy and Paste any contact information you'd like to preserve from the Incoming Prospect records to the "Master" Prospect record. When the Merge has completed, only the Master record will remain. So, be sure to move any critical data from the Incoming Prospect records to the Master, before Merging.
Scroll down and Select the appropriate Marketing Opportunity to remain Open (all others will be Closed).

If you do not have access to Merge Prospects but you locate Duplicates, reach out to your company's System Administrator User. Your System Admin can give you permissions and access to Merge Prospects.
This feature can also be accessed from the All Tabs (+) page, by clicking on the Merge Prospects Tab.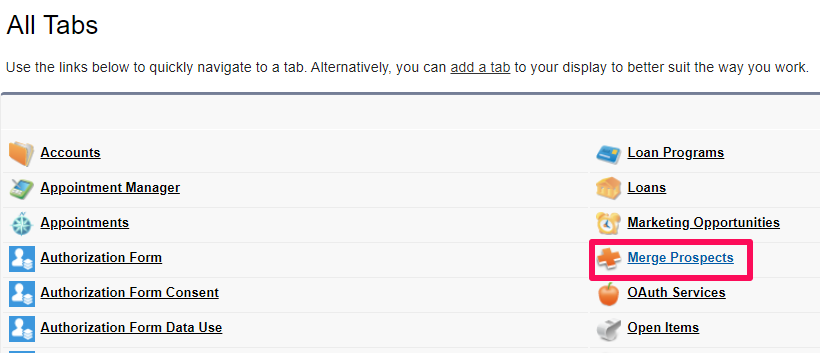 From this Tab you can Search your entire Database of Prospects for all potential duplication: