The quickest way to download multiple attachments related to the same Prospect is to access the files through the Attachment Manager tool.
Navigate to a Prospect that has attachments
Click the Attachment Manager button
Attachment Manager
Choose Objects: All
Choose Type: All
This assures you are viewing all attachments for this Prospect, regardless of which object (record type) they are attached to.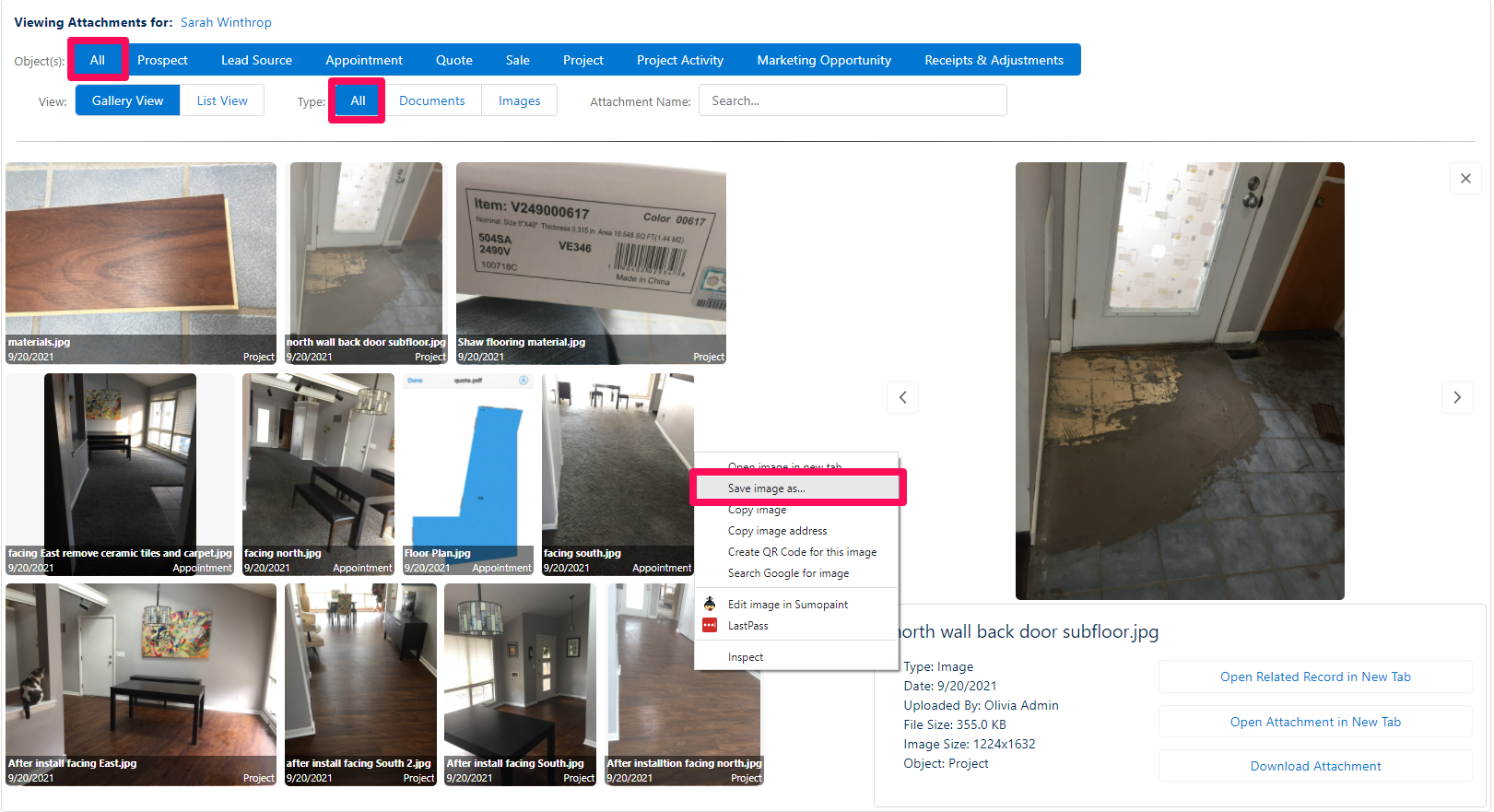 Right click on any of the attachment thumbnails, and click Save Image as
Browse to the folder location where you'd like to Save the attachments, click Save.