The System Administrator User has the ability to Login as any Active User. This can be helpful when trying to troubleshoot an issue impacting a single User or a subset of Users (using the same Profile, or in the same Role).
Enable Login as User feature
Only System Administrator Users will be able to make these changes.
Navigate to the Setup menu. Click on your Username in the upper-right corner of your improveit 360 page. Clicking on your Username will expose a dropdown menu. Here you will find the Setup menu: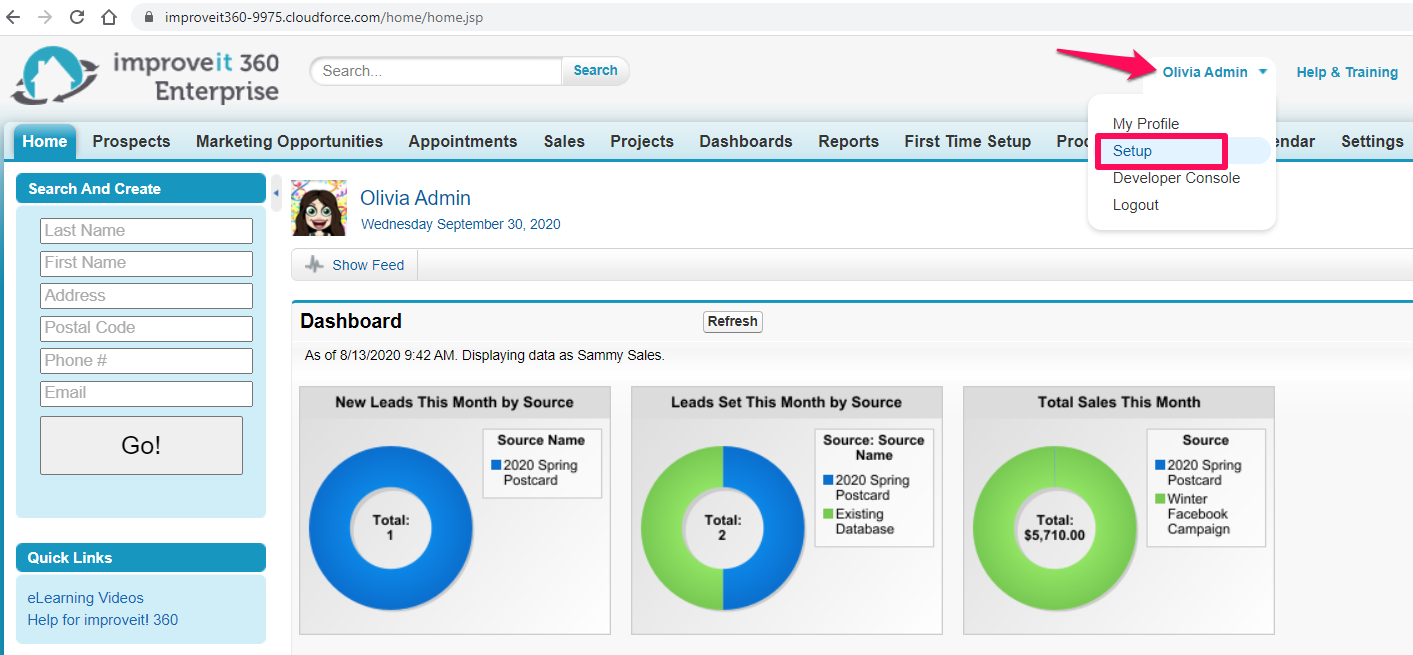 From the Setup menu, use the Quick Find search bar and search for "Login Access Policies"
Click on the Login Access Policies Menu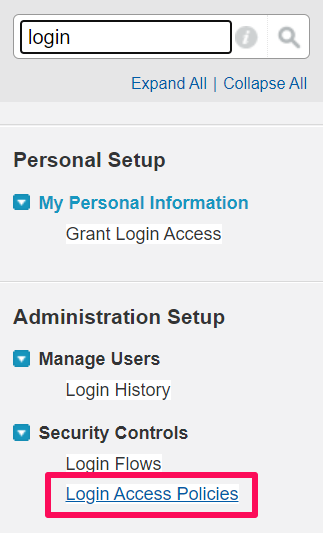 Be sure "Administrators Can Log in as Any User is Enabled:

Login as a User
Navigate to the Users Menu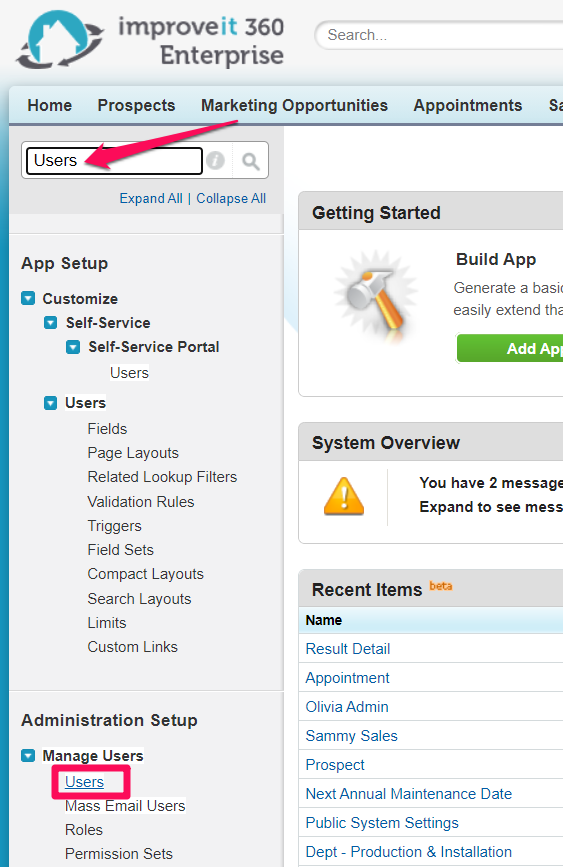 Choose the Active Users List View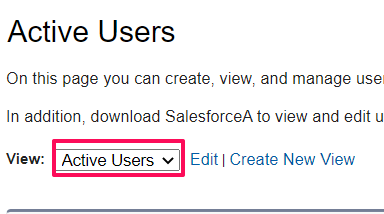 As the Admin, you'll see the Login button next to any Active User:
Once logged in as the User, the system will display "logged in as..." and the User's name in the upper-right corner of the screen.

To switch back to your Admin User at anytime, simply click on the Username and choose Logout: