Each improveit 360 customer's system is hosted on a Salesforce Instance. Occasionally, Salesforce may experience performance degradation (or in rare cases) a system outage. Follow these steps to check which Salesforce Instance your system is being hosted on, and visit the Salesforce Trust Site to see how your Instance is currently performing.
Locate your Salesforce Instance
Note: Salesforce may change your system's Instance without notice to improve performance on a particular Instance.
Navigate to the Setup menu. Click on your Username in the upper-right corner of your improveit 360 page. Clicking on your Username will expose a dropdown menu. Here you will choose Setup: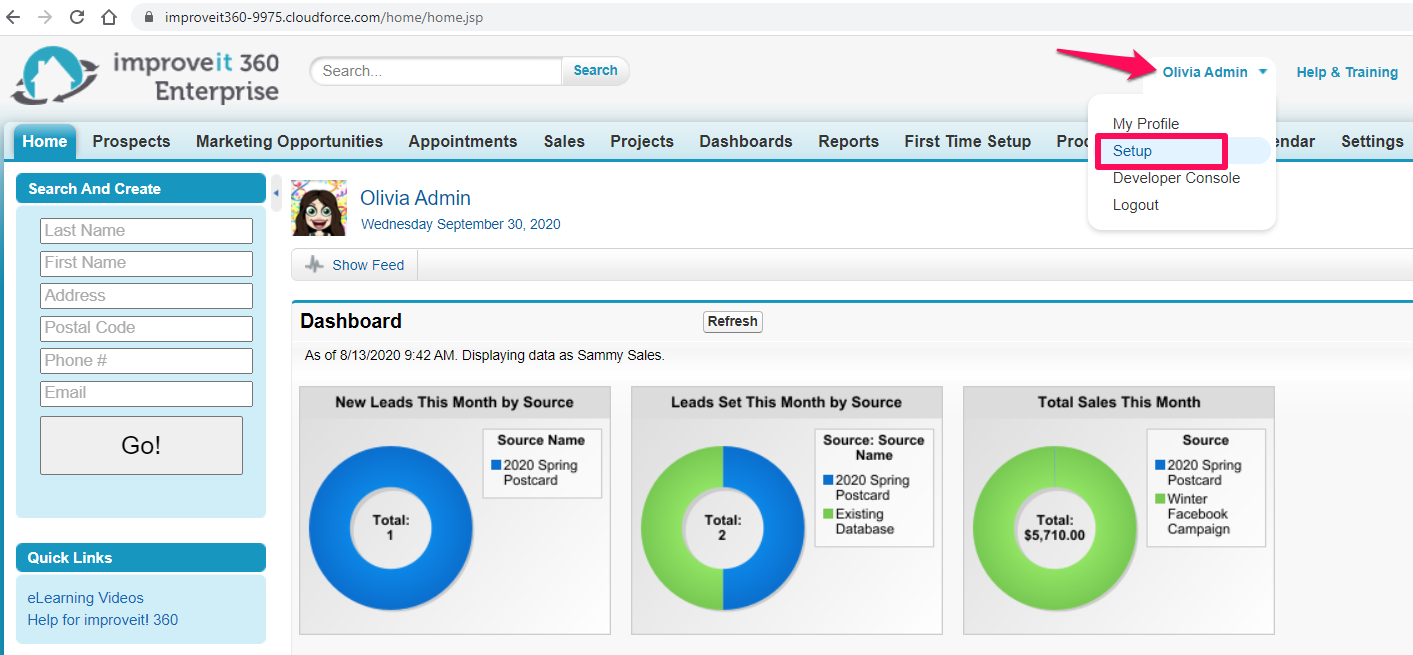 From the Setup menu, use the Quick Find search bar and search the words "Company Information"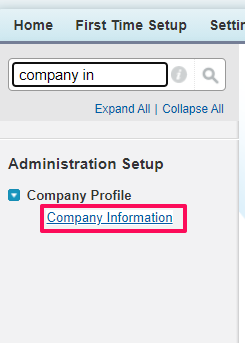 Go to the Company Information menu
Locate your Salesforce Instance (note: Salesforce can change the Instance without warning).

Go to Salesforce Status Site and locate Instance Performance
Go to: https://status.salesforce.com/
In the Search bar, search your Instance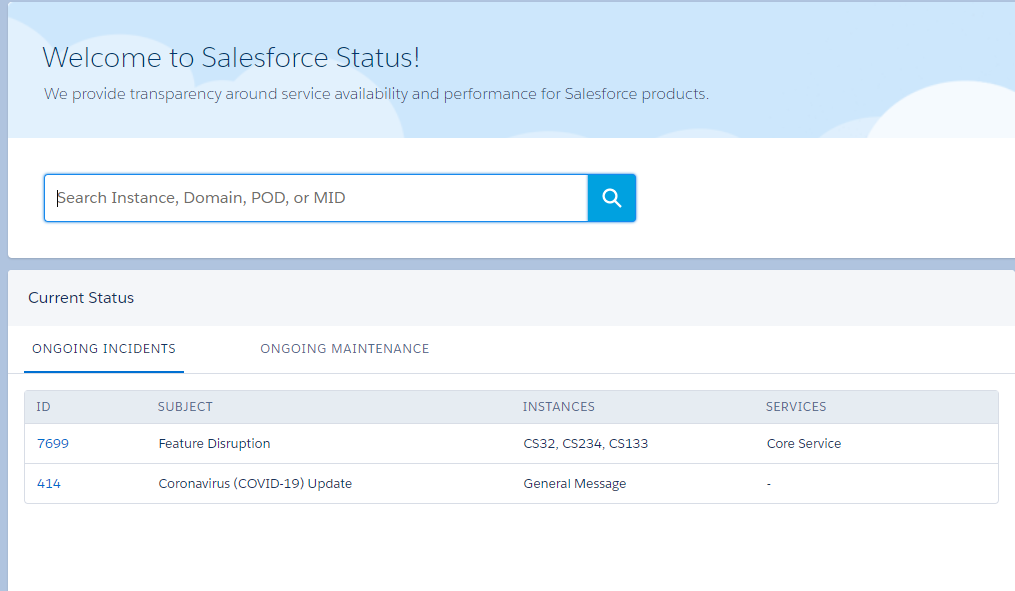 Click on the name of your Instance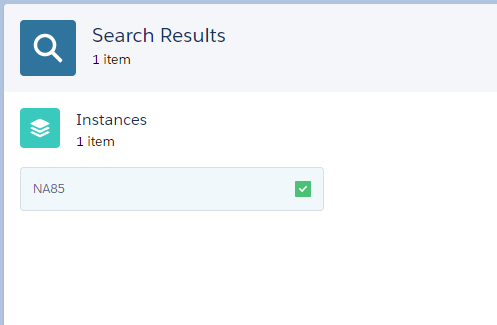 Here you can see any performance degradation, service interruption or system outages, along with the regularly scheduled maintenance time for your Instance: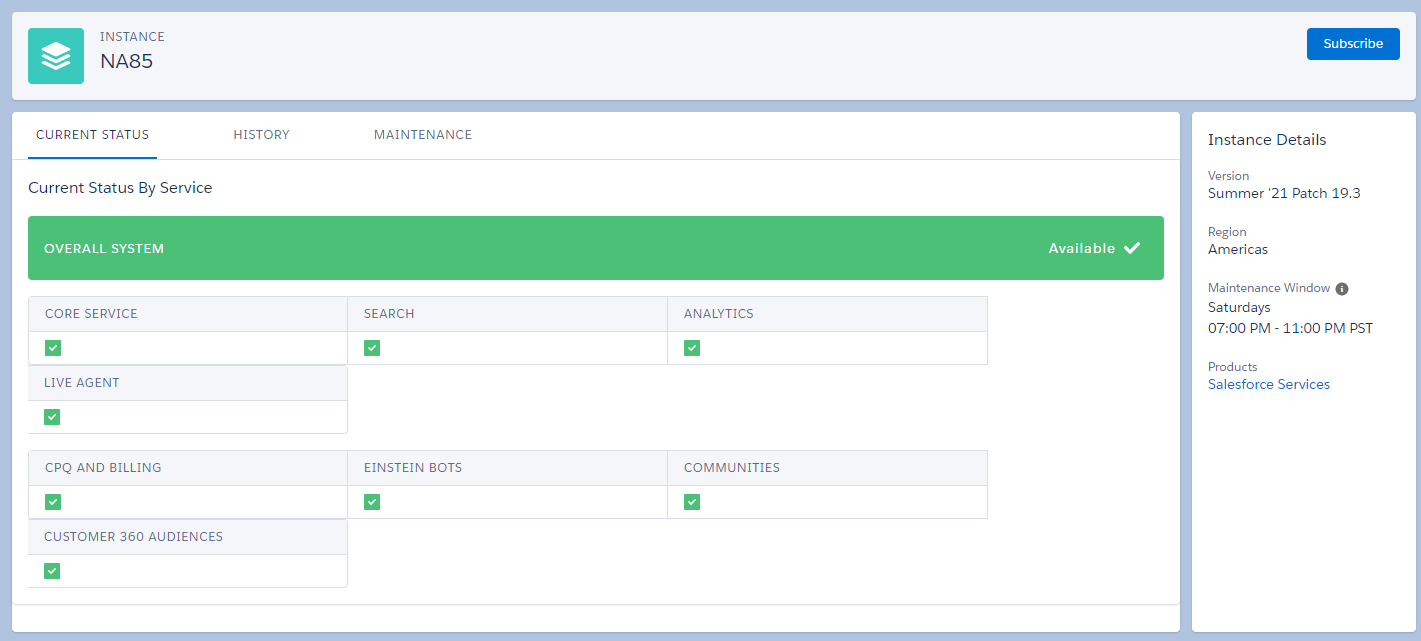 Click on History to view up to the Last 7 Days of activity: