If you utilize Calendar Events in i360, you may find yourself scheduling the same event for the same day every week. In such a case, you can make tens or hundreds manually. Or, you can create a recurring event to reduce the amount of work! See below for the steps needed to set up a recurring event.
Enable Recurring Events
Navigate to Setup
In the Quick Find, search for the "Activity Settings"
From App Setup > Customize > click on Activity Settings
The checkbox for "Enable Creation of Recurring Events in Salesforce Classic" should be checked (True)
Click Submit to Save these changes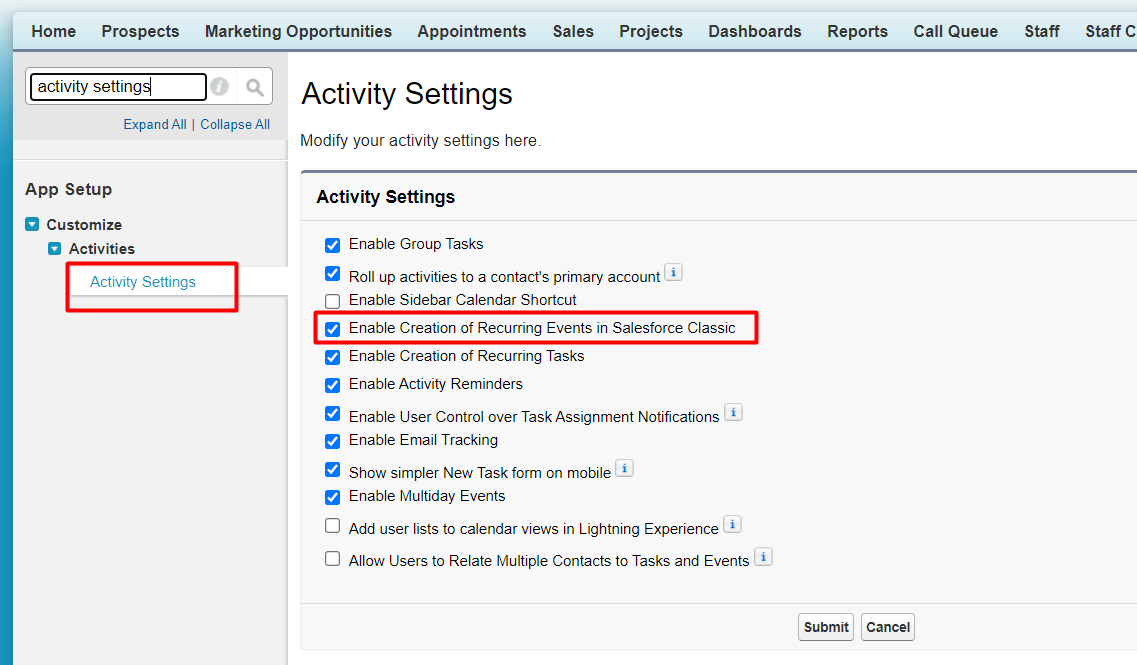 Create an Event and make it Recurring!
Go to the Staff Calendar page. Click on the calendar in an empty space, the prompt to create a "New Event" will be displayed. Click New Event: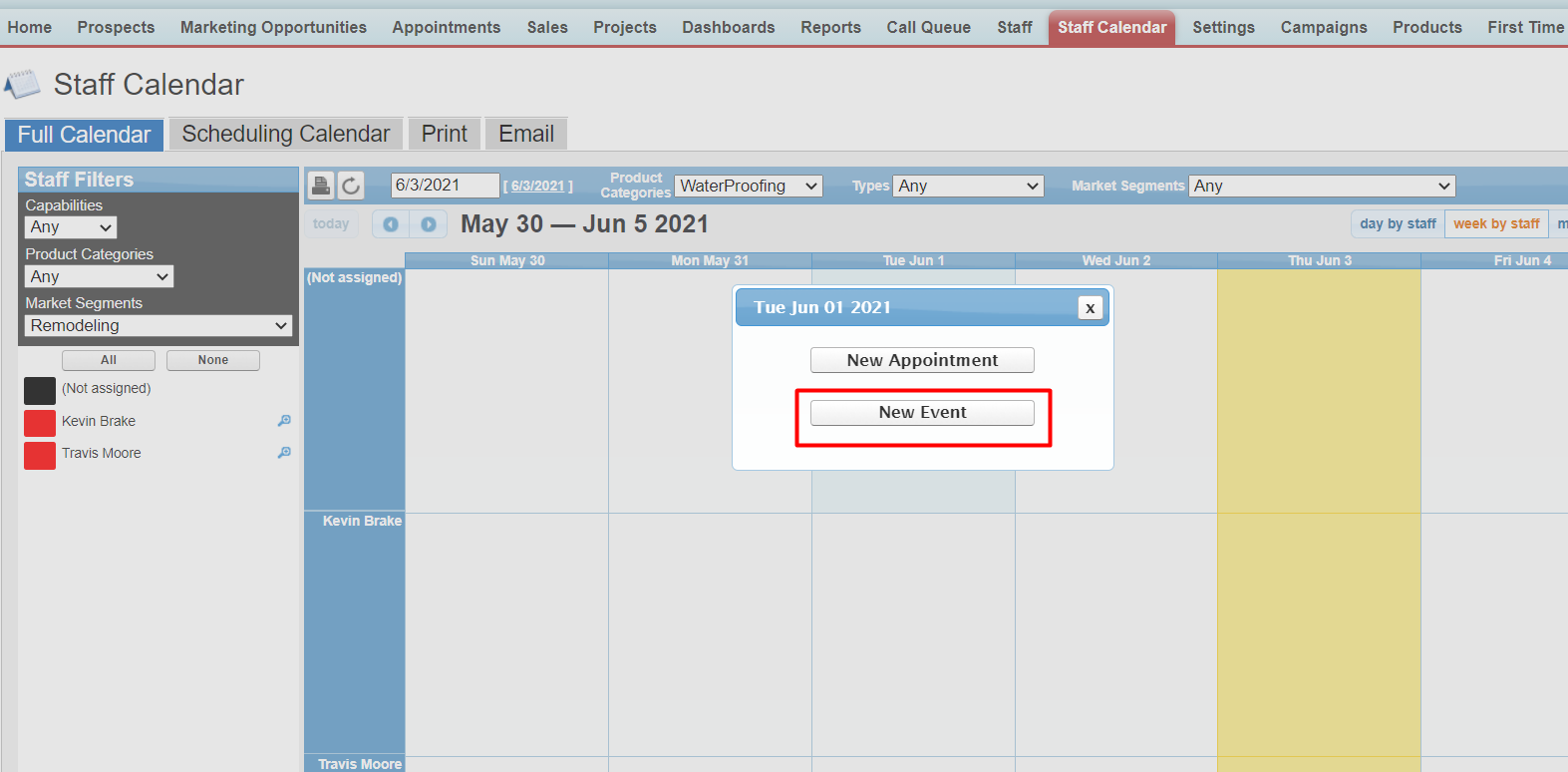 On the New Event Screen, enter in the details of your event as you normally would. Everything should work the same here as non-recurring events you may have created previously. See also: Create Calendar Events
Check the checkbox for "Create Recurring Series of Events". You can then fill in when you want the event repeated on the calendar. You have fine tuned controls for Daily, Weekly, Monthly, Yearly. These will operate within the time range you specify with the "Recurrence Start/End" dates.
For example, if you choose a Weekly recurrence, and set the day to Monday, but your recurrence Start date starts on a Tuesday, there will not be an event created until the following Monday and any other Mondays that fall within the range of the Recurrence Start/End dates you've entered.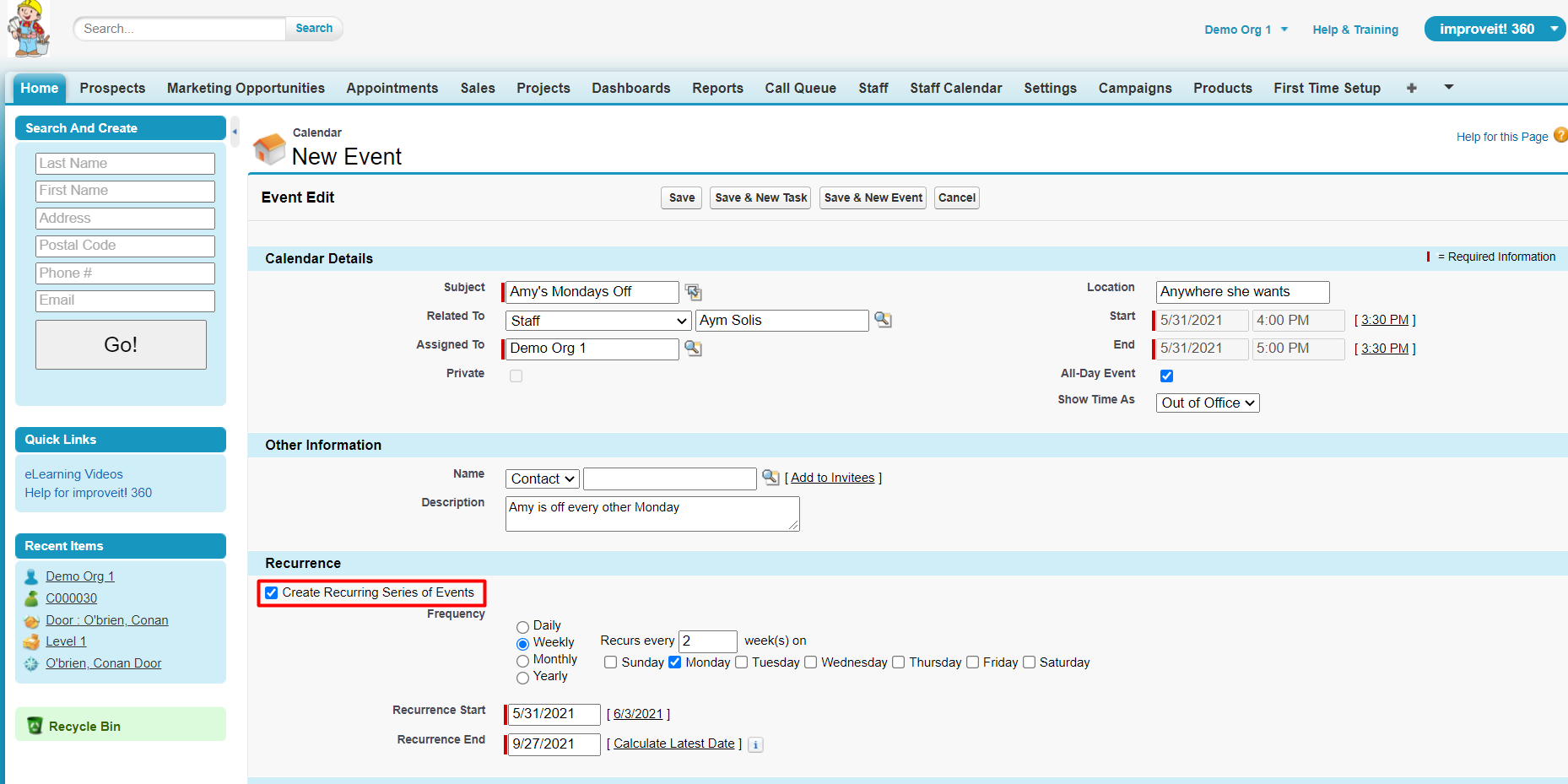 Click "Save" when finished and you will see the new recurring events generated on the Staff Calendar!